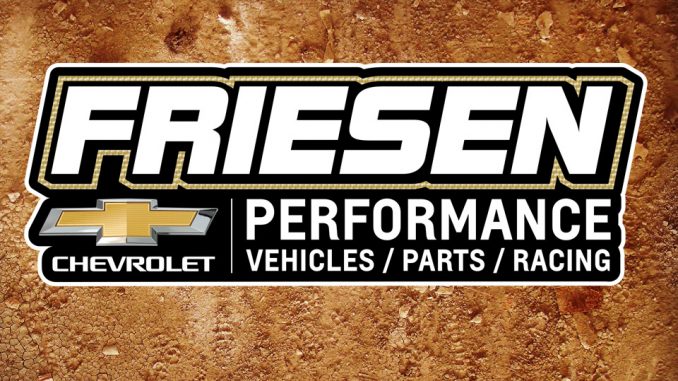 SUTTON, Neb. (Aug. 9, 2023) – Give Al Walters credit for a super idea leading up to the Sept. 4-9 IMCA Speedway Motors Super Nationals fueled by Casey's.
The sales manager at Friesen Performance has come up with the single richest slate of awards for competitors at the 41st annual Super Nationals, as the Sutton, Neb., race shop gives a staggering total of $63,000 in product certificates to drivers in divisions with the crate engine option.
The 24 Northern SportMod and 24 Hobby Stock drivers advancing to their respective Saturday night main events from qualifying features, plus six 'wild card' recipients chosen at random each receive $500 certificates, good toward the purchase of a 602 crate engine from Friesen's.
And the 24 Modified drivers advancing to their Big Dance from qualifying features, six drivers in the Late Model main and another six 'wild card' drivers each get $1,000 certificates, which can be applied when purchasing a 604 crate.
"We've been doing something like this with individual IMCA tracks and promoters on a much smaller scale," explained Walters. "We want to give out more of these certificates to drivers who deserve them and who will use them, and there's no better place to do that than at Super Nationals."
'Wild card' drivers could be hard luck drivers, long tows or hard chargers. All Friesen Performance certificates will be mailed from the IMCA office, along with all non-cash awards earned that week at Boone Speedway, in September.
Whether for $500 or $1,000, those Friesen Performance certificates will be valid through Dec. 31, 2024. Drivers will be required to take and send a photo of the certificate to Walters showing the ID number and he'll mark it off as redeemed and then subtract whichever amount from the purchase price.
As a bonus, crate engine purchases made through the end of the current calendar year come with free shipping.
"That will save drivers a minimum of $200," said Walters. "It's all there. Now all drivers have to do is take advantage of it."
Friesen Performance is in its second season as title sponsor of the IMCA Modified and Northern SportMod divisions.
"Al and the team at Friesen Performance have continued to show their support for IMCA drivers, and it is now taking another large step up," said IMCA Marketing Integration and Sponsorship Director Carson Becker-Gramm. "It has been a pleasure to always brainstorm ideas with Al and I am excited for the future of this partnership."