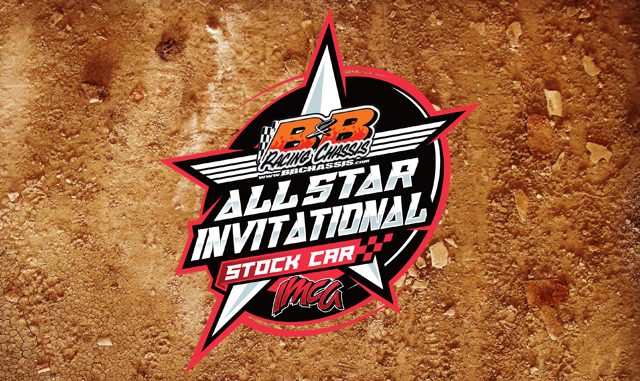 VINTON, Iowa (June 23, 2023) – Add another eight IMCA Sunoco Stock Car drivers to the list of those eligible for B & B Racing Chassis All-Star Invitational qualifying.
Luke Lemmens cashed in at Shawano Speedway's Racing for a Reason while Logan Rhode and Aaron Stolp both scored qualifying wins during Clash at the Creek shows at 141 Speedway.
Tyler Frye was first at Concordia's Ryan Peltier Memorial and Aaron Johnson won at North Central's Ron Johnson Memorial. Collen Winebarger collected the checkers at Willamette during Wild West Speedweek.
Winners of weekly qualifying races were Buck Schafroth and Tyler Wilson.
And drivers already eligible to qualify winning so far in June were Mike Albertsen, Troy Foulger, Jim Horejsi, Damon Murty, Kelly Shryock and Shelby Williams.
IMCA Stock Car drivers now eligible to qualify for the upcoming B & B Racing Chassis All-Star Invitational include:
Dean Abbey, Jeffrey Abbey, Mike Albertsen, D.J. Banks, Jason Batt, David Brandies, Randy Brands, Tathan Burkhart, Troy Burkhart, Blake Clark and Tim Clonch.
Cameron Cook, Eric Cross, Zane DeVilbiss, G.W. Egbert IV, Jerry Flippo, Troy Foulger, Kyle Frederick, George Fronsman, Tyler Frye, Todd Gereau and Adam Goff.
Jesse Gonzalez, Jason Gore, Jordan Grabouski, Trent Grager, Matt Guillaume, Michael Hale, Ed Henderson, Ray Hoedebeck, Jim Horejsi, Troy Jerovetz and Aaron Johnson.
Steven Johnson, Lee Kinsella, Luke Krogh, Luke Lemmens, Patrick Linn, Christopher McCurdy Jr., Brandon McElroy, Dan Mackenthun, Zach Madrid, Cole Mather and Jeff Mueller.
Gregory Muirhead, Dallon Murty, Damon Murty, Mike Nichols, John Oliver Jr., Graig Osborne, Shawn Parish, Chase Parker, Bo Partain, Kaden Reynolds, Logan Rhode and Dillon Richards.
Nick Roberts, Mich Ross, Buck Schafroth, Kelly Shryock, Jared Siefert, Cody Smith, Devin Smith, Cameron Starry, Aaron Stolp, Caleb Stone and Peyton Taylor.
And Dylan Thornton, Dominic Ursetta, Jeff Ware, Paul White, Shelby Williams, Tyler Wilson, Collen Winebarger, Justen Yeager, Elijah Zevenbergen and Jordan Zillmer.
Any driver who believes they should be added to the eligible list must contact Bill Martin at the IMCA office (319 472-2201, ext. 213).