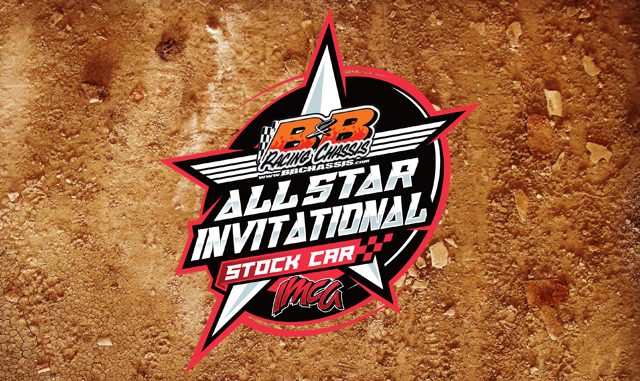 VINTON, Iowa (July 20, 2022) – Thirteen more IMCA Sunoco Stock Car drivers will be eligible to contend for B & B Racing Chassis All-Star Invitational honors. 
Winners of specials paying $5,000 or more earning guaranteed starting spots were Jeffrey Abbey at Heart O' Texas Speedway's Baby Blue Harcrow, Michael Jaennette at Boone County Raceway's Tanner Pelster Memorial and Collen Winebarger at Sunset Speedway Park.
Dakota Classic Tour feature winners were Trent Grager and Matt Speckman. Devin Smith took a pair of Midwest Madness Tour checkers and Clay County Fairground Speedway's Millard Memorial, and Jerry Schram scored a Wild West Shootout win.
Kaden Reynolds became qualifying eligible with his King of the Katwalks victory at Boone Speedway.
Kevin DeBaere was best in The Dirt Show at Murray County Speedway, Mike Hagen at Williston Basin Speedway's Upper Missouri Valley Fair show, Ron Brewer at Fairground Speedway's Jim Henry Shootout and Elijah Zevenbergen at Hancock County Speedway's Brent Licata Memorial.
Weekly winners were Cameron Wilkinson at US 30 Speedway and Mike Mullen at Shawano Speedway.
The 89 drivers now B & B Racing Chassis eligible are:
Jeffrey Abbey, Renn Bane, Jason Batt, Joe Bellm, Chase Berkeley, Allen Bradley, David Brandies, Ron Brewer, Larry Brigner, Jeremy Brookshire, Tathan Burkhart, Blake Clark, Garrett Corn, Marie Curtis and Jeff Danos.
Kevin DeBaere, Todd Decker, Zane DeVilbiss, P.J. Egbert, Tommy Fain, Troy Foulger, Todd Gereau, Adam Goff, William Gould, Jordan Grabouski, Trent Grager, Derek Green, Mike Hagen, Brock Hamilton and Lance Hanson Jr. 
Markiss Harcrow, Ed Henderson, Gene Henrie, Chanse Hollatz, Danny Holt, Jim Horejsi, Tyler Iverson, Michael Jaennette, Nicholas Johnson, Randy Klein, Taylor Kuehl, Benji LaCrosse, Jeffrey Larson, Dillion Lawrence and Benji Legg. 
Luke Lemmens, Patrick Linn, Wheat Lippelman, Brandon McElroy, Dan Mackenthun, Mitch Meier, Mike Mullen, Angel Munoz, Dallon Murty, Damon Murty, Mike Nichols, Chad Palmer, Bo Partain, Mike Petersilie and Kris Peterson. 
Kyle Pfeifer, Bryce Pritchett, Dustin Reeh, Ondre Rexford, Kaden Reynolds, Cade Richards, Jason Rogers, Mich Ross, Jerry Schram, Kelly Shryock, Devin Smith, Roy Smith Jr., Rod Snellenberger, Jesse Sobbing and Matt Speckman. 
And Jeff Steenbergen, Caleb Stone, Paul Stone, Larry Thompson, Dylan Thornton, Joel Tigges, Kyle Vanover, Edwin Wells, D.J. Werkmeister, Cameron Wilkinson, Shelby Williams, Collen Winebarger, Casey Woken and Elijah Zevenbergen.
Additions to this list should be made by contacting Bill Martin at the IMCA office.