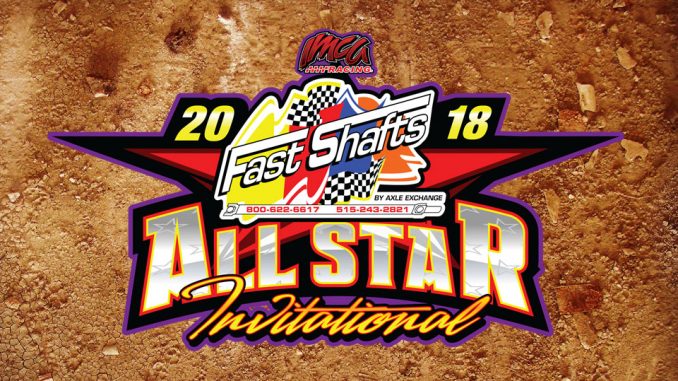 BOONE, Iowa – Seven of the first 15 drivers elected to the Fast Shafts All-Star Invitational will make career-first starts when the event hits the track Friday, Sept. 7 at Boone Speedway.
First-time All-Stars are Troy Foulger, Chaz Baca, Zachary Madrid, Shane Hiatt, Tyler Frye, Chris Elliott and Austin Wonch.
Steven Bowers Jr. was elected to his second All-Star race, Will Ward to his third and Hunter Marriott and Kevin Sustaire both to their fourth.
Richie Gustin and A.J. Ward are both in for the fifth time, Ricky Thornton Jr. and William Gould both for the sixth.
Thornton, who became a new father earlier this week, had the top vote total among the 139 drivers on the first-round ballot.
Three drivers were elected from each region, with candidacy based on where drivers were racing most. Ten states are represented by the first group of All-Stars.
Baca, Foulger and Madrid advance from the Western region, Bowers, Frye and Hiatt from the Central, Gustin, Marriott and Thornton from the North Central, Elliott, Gould and Sustaire from the South Central, and A.J. Ward, Will Ward and Wonch from the Eastern.
Facebook voting resumes at noon CST Monday, July 30 and runs through 4 p.m. CST Thursday, Aug. 2 to elect another 13 All-Stars, from the at-large pool of the next top 25 vote recipients.
Those All-Stars will be elected regardless of home region.
Completing the starting grid for the 30-lapper will be All-Star candidates with the top national point to­tal and the most 40-point feature wins as of Aug. 31 competing at the IMCA Speedway Motors Super Nationals fueled by Casey's.
The 15th annual Invitational pays $1,000 to win and $200 to start.