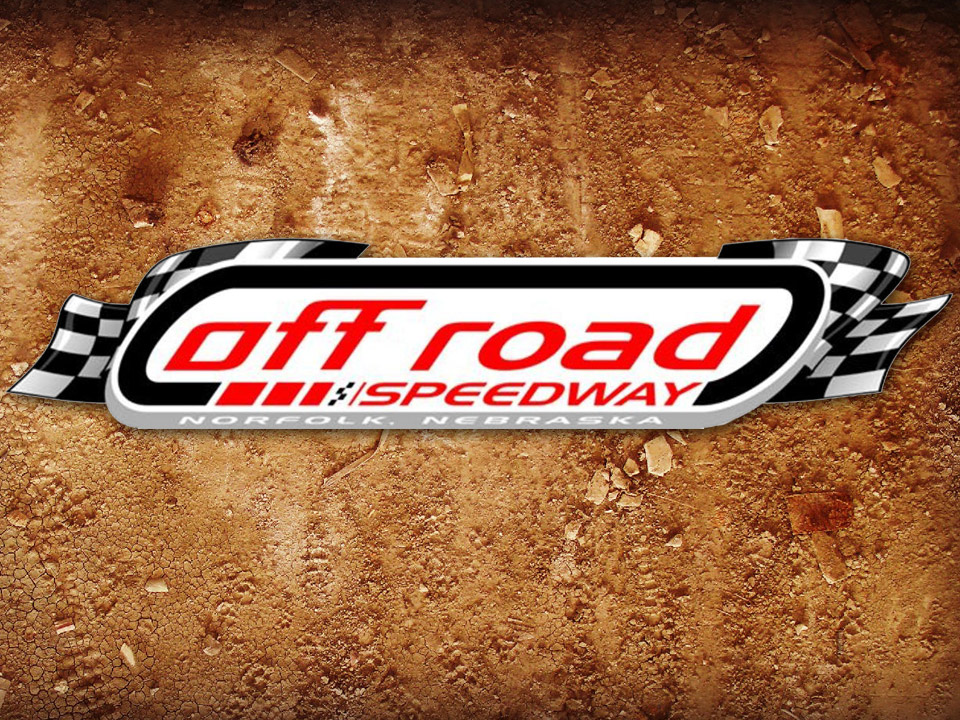 By Randy Pospishil
NORFOLK, Neb. (July 3, 2023) – A pre-Independence Day special event was well-attended by both competitors and fans on Monday night at Off Road Speedway.
With a full, reddish-colored moon as a backdrop, 100 cars, including a large number of drivers trying their luck at the Norfolk track for the first time, and a crowd of approximately 500 enjoyed a night of IMCA racing followed by a celebratory fireworks display.
Cory Dumpert ran away with the IMCA Sunoco Late Model feature, despite a starting position in the middle of the 22-car grid.
Dumpert made his way to the front during the first half of the race before taking the lead by coming out on top of a brief five-lap battle with Cade Richards. Dumpert then pulled away from the field both before and after the race's fifth and final caution occurred with seven laps remaining.
Richards finished second with Tad Pospisil taking third.
The narrowest margin of victory belonged to Cameron Wilkinson, who nipped Ron Pettitt at the finish line of the IMCA Sunoco Stock Car feature by five hundreths of a second after not appearing among the leaders until late in the race.
Wilkinson was still in fifth place with seven laps left then, by gaining ground on the high side of the track, moved into a side-by-side position for second with Chad Bruns during the next two laps before threatening the leader with one lap to go.
Meanwhile, Kyle Wilkinson had chased his brother along the high side of the track, but was unable to maneuver past Pettitt and settled for third place.
Anthony Bruhn took advantage of an opportunity to start on the outside of the front row and won his fourth IMCA Sunoco Hobby Stock feature in nine tries this season.
Bruhn led all 20 laps, holding off several pursuers despite five cautions that returned the field to his rear bumper.
Among those battling for a chance to wrestle the lead from Bruhn were Mark Arduser, Jason Wilkinson and Lance Mielke, but ultimately it was Nate Buck and Dustin Jackson who were able to scramble into contention on the restart of the race's final caution with three laps to go.
Jackson grabbed the lead briefly by passing both Wilkinson and Buck on the inside, but Buck promptly gained the momentum to regain second place one lap later, in time to finish with the advantage although an additional yellow flag occurred as the pair arrived at the finish line.
Jacob Slough started on the pole and led all 20 laps to get his first Friesen Performance IMCA Northern SportMod victory at Off Road Speedway.
David Johnson took second and Spencer Galaway was third after the pair were part of a five-car group of challengers battling for second place throughout the race.