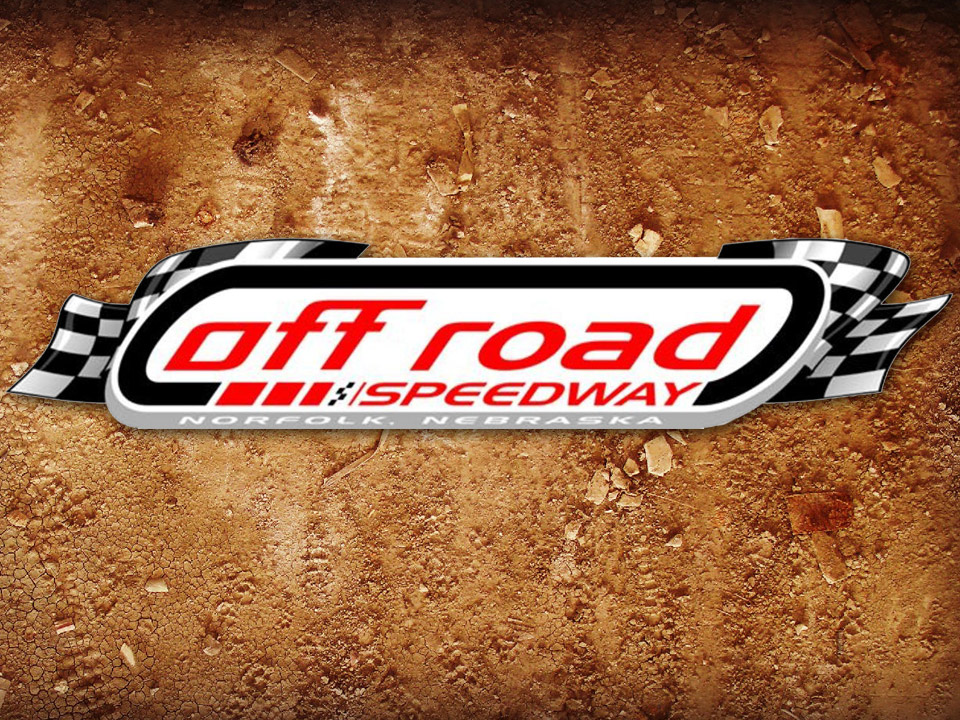 By Randy Pospishil
NORFOLK, Neb. (April 29) – The first night of points racing began at Off Road Speedway Saturday night.
In the Friesen Performance IMCA Northern SportMod feature, Colby Langenberg took full advantage of his starting position on the pole to lead all 15 laps and lead by a significant margin during the final seven laps for the win.
Jonathan Jensen took his shot at getting by Langenberg for eight laps, before Cameron Meyer slipped past in turn three and took his turn at pursuing Langenberg for the final five laps.
Meyer finished second despite checking up his car coming out of turn four for safety reasons, while Jensen took third.
IMCA Sunoco Hobby Stocks ran 18 laps with three cautions before Tanner Uehling secured the win.
Uehling took the lead following the restart after the first caution, getting by early leader Mark Arduser, but had to battle various challengers following the next two restarts.
Dakota Spann gave chase for three laps after a second caution before Dustin Jackson took the second spot away on the third restart.
Uehling rebuilt his early-race lead during the final five laps for the victory, while Jackson held off Anthony Nelson for second.
Nelson Vollbrecht led all but the first two laps of the 20-lap feature to earn his first Off Road Speedway of the season in the IMCA Sunoco Late Models.
Vollbrecht made a move on the inside of pole-sitter Joey Haase, then kept both Alex Banks and Chase Osborne from taking the lead despite three-consecutive restarts following one caution and another pair of cautions during the final four laps of the race.
Osborne made the pass on Banks with five laps remaining and held on for a second-place finish.
Sixteen IMCA Sunoco Stock Cars battled for 20 laps before Cameron Wilkinson secured the feature win.
Wilkinson needed six laps to finally take the inside position that allowed him to get by race leader Tejay Mielke as the two cars entered turn three and exited turn four.
The feature quickly became a two-car competition for the lead during the next eight times around the track, before Kyle Wilkinson moved from six rows back to join the fray.
Ultimately, Kyle Wilkinson also made the pass on Mielke in turns three and four with just five laps left to grab second place, while Mielke finished third.