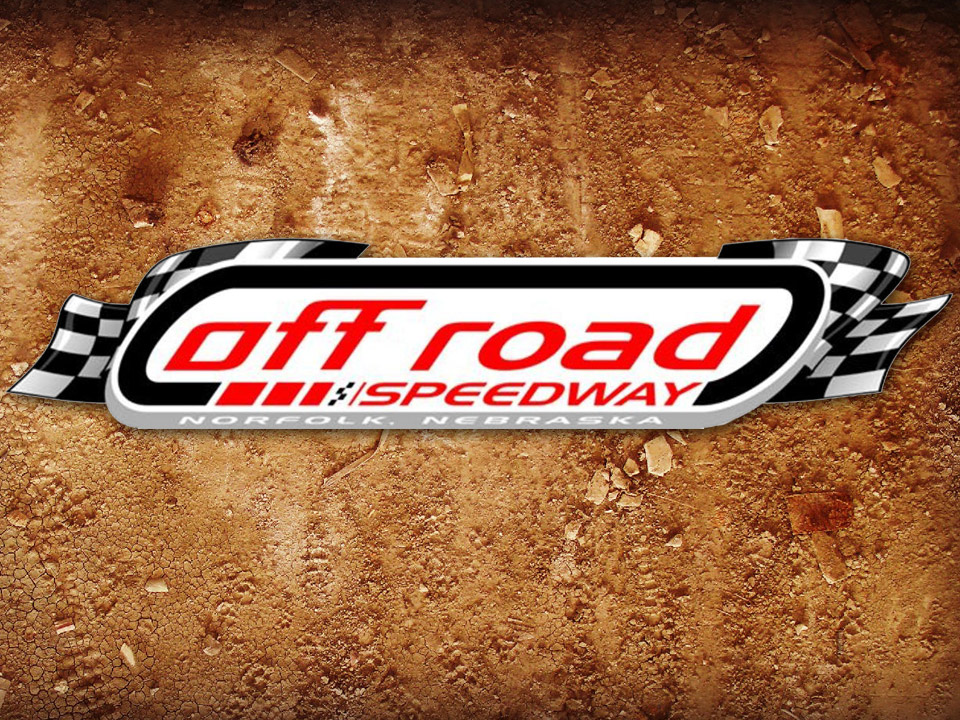 By Randy Pospishil
sports@norfolkdailynews.com
NORFOLK, Neb. (July 9, 2022) – With just five regular nights of points racing remaining in the 2022 season at Off Road Speedway, four drivers have established leads in their respective divisions, and three of those four won again Saturday night.
Cory Dumpert secured his fourth IMCA Sunoco Late Models feature win of the season at the Norfolk track, needing just three laps to move up from a starting position on the outside of the fifth row to the front of the 16-car field.
The three-time defending national champion promptly forged a straightaway-length lead over Joey Haase and Kyle Prauner for the next 18 laps but neither finished among the top three.
Ben Sukup, who had started alongside Dumpert and spent numerous laps in a battle over fourth place with Eric Vanosdall, exchanging slide jobs seemingly at every corner, joined the leaders after passing both Vanosdall and Prauner.
Sukup then inherited second place after Haase's car broke down, which also caused a caution and restart with four laps remaining; however, Sukup couldn't close enough to threaten Dumpert's victory and settled for second place.
Meanwhile, Vanosdall passed Prauner during the final two laps to take third.
Similarly, Cameron Wilkinson, the point leader in the IMCA Sunoco Stock Car division, won his sixth feature at Off Road Speedway after overcoming a starting position five row backs.
But Wilkinson didn't get to the front until the final lap, benefiting from a caution with just two laps left which brought him to the rear bumper of Norfolk's Tanner Pettitt on the ensuing restart.
Wilkinson then slipped past Pettitt on the inside of turn two and won a close finish at the flag stand, while Pettitt held off a late charge by Kyle Wilkinson to earn second place with Kyle Wilkinson finishing third.
Taylor Huss finally obtained his first IMCA Sunoco Hobby Stock feature win in seven tries at Off Road Speedway.
Huss, who has four top five finishes this season at the Norfolk track, didn't get the lead until late in the race, employing a slide maneuver of his own.
Wyatt Lehman had led for 11 laps until a flat tire forced him to relinquish the lead to Lance Mielke, who led for the next six laps with Huss in pursuit.
Huss then drove his car to the bottom of turn three before sliding up the track alongside Mielke and taking the narrow win as the two cars passed the flag stand. Neligh's Jason Wilkinson, the points leader in the division, finished third.
Friesen Performance IMCA Northern SportMod point leader Colby Langenberg ran away with the feature win, his fourth of the season at Off Road Speedway.
James Roebuck finished second with Mason Richards taking third.