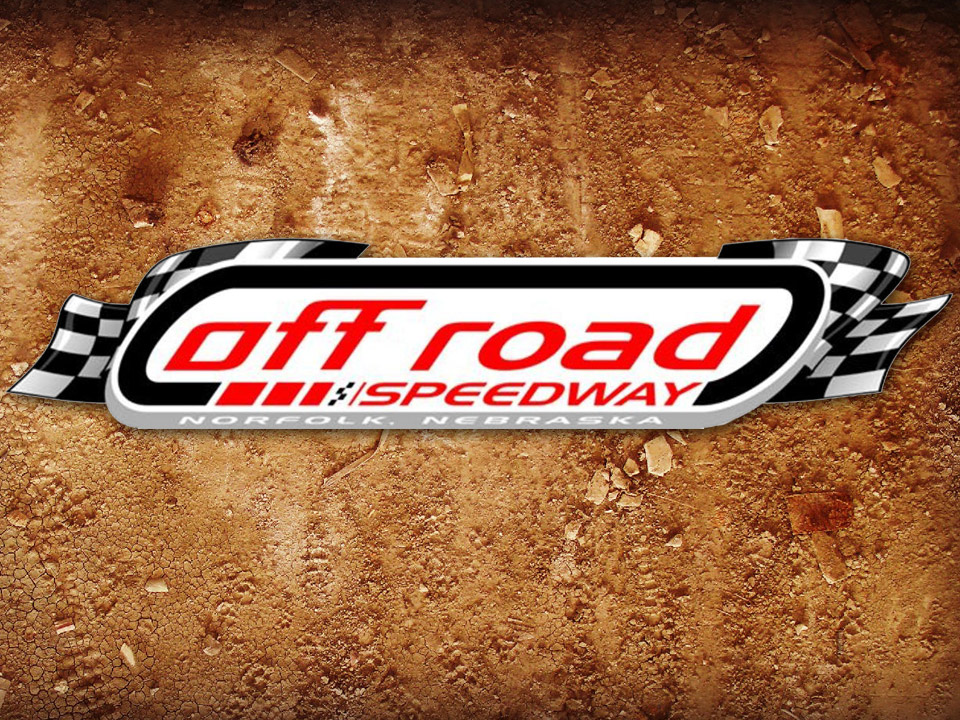 By Randy Pospishil
NORFOLK, Neb. (April 20) – Ninety cars were on hand and late-lead changes were the norm on opening night Saturday at Off Road Speedway. 
The best race of the night may have been the Karl Kustoms Northern SportMod feature where Colby Langenberg overcame a starting assignment on the inside of the fourth row and a significant lead by Jeremy Gnat and Robbie Thome before securing the win on the final lap of the 20-lap event.
"I kind of got caught up with a couple guys that were running side-by-side, so I couldn't go anywhere," Langenberg said. "Finally they separated, and I was able to shoot through. I got to third, but the leaders were a long ways out there, so I knew I was going to need a caution."
That caution, the only one that occurred other than an initial restart, gave Langenberg the chance he needed with just three laps left.
"With about five to go, I could tell I was faster than those guys and was starting to reel them in, but I wasn't going to have enough time to catch them, and then I got the caution," he said. "They were protecting the bottom not to get passed, so my only chance was to go around them on the top, and it worked."
As Langenberg passed Gnat on the outside of the final lap for the win, Thome tried unsuccessfully to pass on the inside. Seizing an opportunity, Kyle Prauner – who had started in the back row and steadily worked his way through the field behind Langenberg – squeezed through the group to grab second place ahead of Gnat, who finished third.
Travis Barker pulled alongside race leader Ron Pettitt coming out of turn two then, coming out of the backstretch took the lead entering turn three, before holding off challenges by both Pettitt and Shawn Primrose during the final six laps to win the IMCA Sunoco Stock Car feature.
Primrose finished in second place, with Pettitt taking third.
In the IMCA Late Model feature, Travis Birkley went wire-to-wire for the win with Chase Osborne and Jim Johnson taking second and third place, respectively.
Cameron Wilkinson pursued Sal Hernandez for 10 laps of the IMCA Sunoco Hobby Stock feature before taking the lead and holding it, despite two cautions which forced restarts that kept not only Hernandez but also Wyatt Lehman close during the race's final five laps.
Lehman ultimately pulled ahead of Hernandez with two laps remaining in the battle for second.
Ramsey Meyer, the defending and two-time national champion in the Mach-1 Sport Compact division, won that feature with Terry Tritt second and Parker Vollbrecht third.