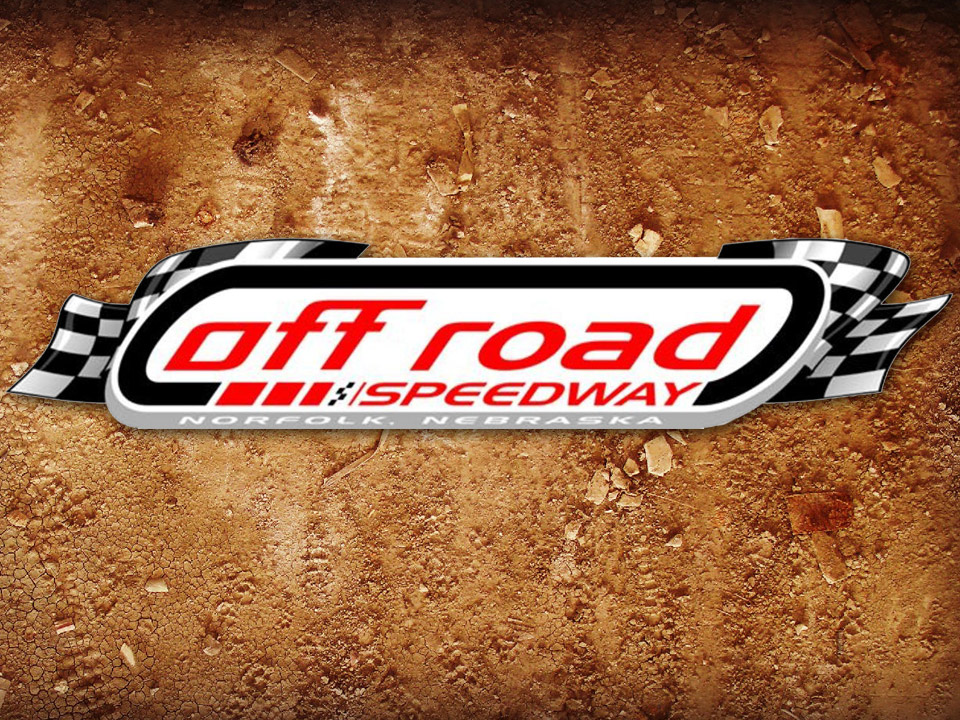 By Randy Pospishil
sports@norfolkdailynews

NORFOLK, Neb. (May 7, 2022) – Drivers capitalized on starting positions at or near the front of the field Saturday night at Off Road Speedway.
Winners in three of the four regular classes started on the outside of the front row with the outlier, Cory Dumpert, occupying the outside position in the second row, although each had to hold off challengers during caution restarts, especially late in the race.
Dumpert, who finished second in the previous IMCA Sunoco Late Model feature after starting in the fifth row, took over the lead from Zach Zentner following a caution that brought Zentner back to the pack.
Dumpert passed Zentner on the outside with 20 laps remaining and held off Zentner's bids to retake the lead for several laps before Tad Pospisil took over second place and the chase continued.
Three cautions, the last creating a green, white, checkered finish, gave Pospisil and Zentner opportunities on the restarts but the three-time defending national champion held off any attempts to pass and sped to IMCA career win number 48 with Pospisil finishing second and Zentner in third.
Likewise, in the IMCA Sunoco Stock Car feature, Ron Pettitt earned his first Off Road Speedway win of the season by leading all 20 laps, maintaining the lead with Justin Berschinger in pursuit for most of those, despite four cautions, the last a green, white, checkered finish that brought Cameron Wilkinson to his rear bumper.
Wilkinson's attempts to pass on the inside of both turns four and five were unsuccessful during the final lap as was a late charge by Austin Brauner.
Wilkinson and Brauner finished in second- and third place, respectively.
The IMCA Sunoco Hobby Stocks followed suit, as Ryan Fajman stayed in the lead all 15 laps of the feature.
Lance Mielke, who started on the pole, chased Fajman for the initial five laps until giving way to Jason Wilkinson following the race's first caution.
Fajman crossed the finish line first with Taylor Huss, who came from well back in the field to join the fray with five laps left, edged Wilkinson on the final lap to take second.
And in the Friesen Performance IMCA Northern SportMod feature, Colby Langenberg chased James Roebuck all 15 laps but Roebuck didn't allow Langenberg's multiple attempts to pass on the inside to be successful.
Roebuck secured the win with Langenberg second and Cameron Meyer in third.