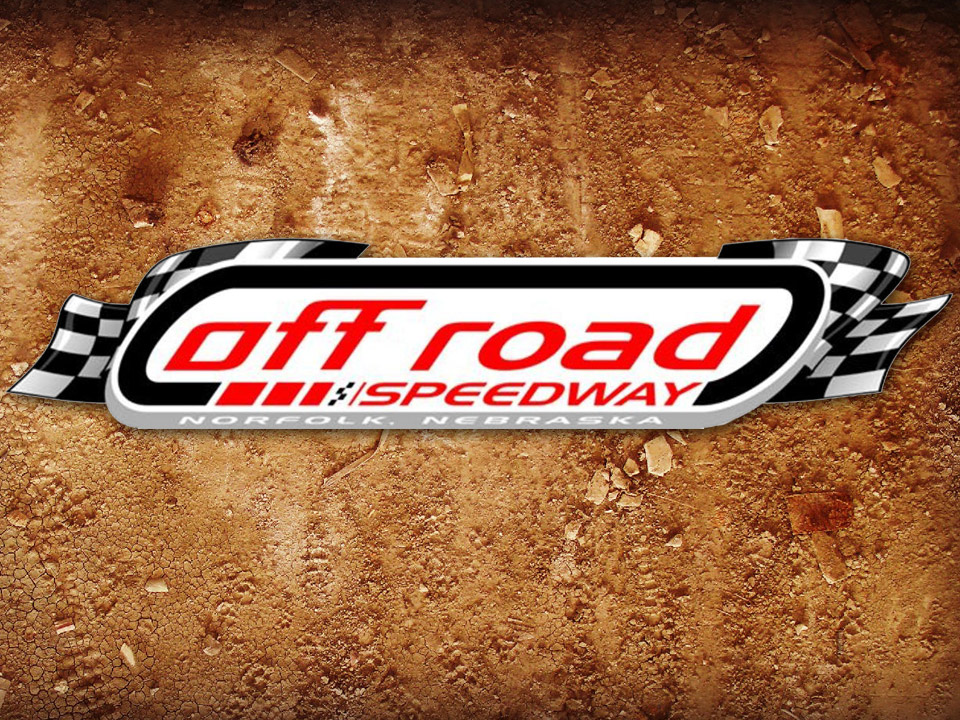 By Randy Pospishil
NORFOLK, Neb. (July 27) – When racing returned to Off Road Speedway Saturday night after a two-week hiatus, results included a battle between brothers, a pair of first-time winners, and a sixth trip to victory lane for a driver in the IMCA Sunoco Hobby Stock division.
In the IMCA Late Model feature, brothers Jim and Chris Johnson pulled away from a 15-car field to wage a two-car competition, which dated back several years, according to Jim.
"We've raced against each other a lot of times in 31 years, but going head-to-head like this hasn't hap­pened a lot of times, but enough times," Jim said. "We used to share a stock car back in 1988; he'd run at Hartington, and I'd race it at Riviera. When Hartington's track closed we each had to have our own cars."
The brothers continued to race stock cars for a number of years, until eventually switching over to com­pete in the Late Model division.
Jim, who is two years younger than his brother, burst into the lead from the second row on the start while Chris had to work his way through traffic until falling in behind his brother following a caution with 20 laps left.
Jim led all 25 laps despite Chris briefly pulling ahead ever-so-slightly on the low side of the track as the pair passed the flag stand with three laps remaining, but Jim immediately returned to the lead as the two entered turn one and held on to notch his second win of the season at Off Road Speedway.
Tejay Mielke and Tyler Afrank each picked up their first victories of the season at the track, with Mielke taking the lead late in the 15-lap IMCA Sunoco Stock Car feature while Afrank led all 18 laps of the Karl Kustoms Northern SportMod race.
In the IMCA Sunoco Hobby Stock feature, Cameron Wilkinson broke out of a three-wide competi­tion for the lead on the race's seventh lap and sped away from the 16-car field for his sixth win of the season.
Ramsey Meyer won the Mach-1 Sport Compact feature for the seventh time in nine tries.