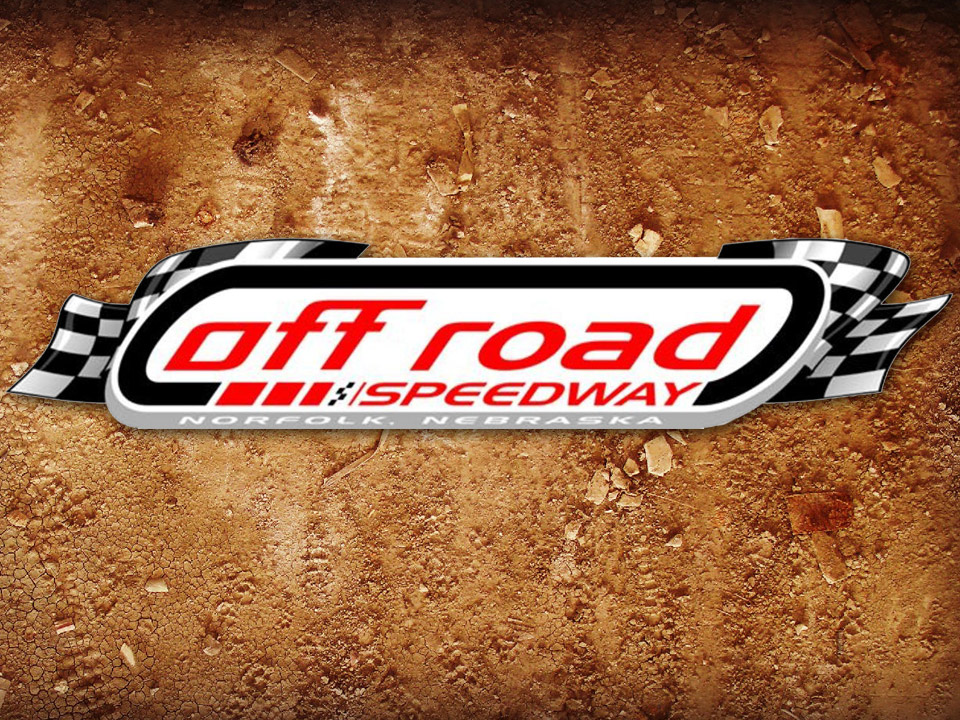 By Randy Pospishil
NORFOLK, Neb. (June 20) – Brian Osantowski's journey to the checkered flag was a bit longer than most of his Karl Kustoms Northern SportMod competitors, but what matters is that he got there. 
Starting on the inside of the sixth of eight rows Saturday at Off Road Speedway, Osantowski didn't get to the front until the 12th of 16 scheduled circuits.
Osantowski then held off bids from two other drivers who also started near the back, Kyle Prauner, who finished second after winning last week, and Colby Langenberg, who added a third place finish to a win and second-place finish the first two weeks of the season.
"My car's been working really good right now through the center where the traffic's not at, so I can pick them off where they're not racing, " Osantowski explained. "That's how I made it forward when I needed to, I just went where they weren't, and that got me up to the front where I could work with the leader," he said.
Eric Vanosdall won a caution-free IMCA Sunoco Late Model feature, grabbing the lead five laps in and running away from the pack into lapped traffic during the last 20 laps to finish well ahead of se­cond-place finisher Cory Dumpert and Alex Banks.
Justin Addison chased Chad Bruns for 11 laps in the IMCA Sunoco Stock Car feature before build­ing momentum and making the pass on the inside of turn four.
But Addison's work wasn't completed until he held off not only Bruns, but also a hard-charging effort and repeated pass attempts from Cameron Wilkinson, who finished second ahead of his brother Kyle.
Cam and Kyle's dad Jason grabbed another victory after moving immediately into contention from deep in the pack of IMCA Sunoco Hobby Stocks.