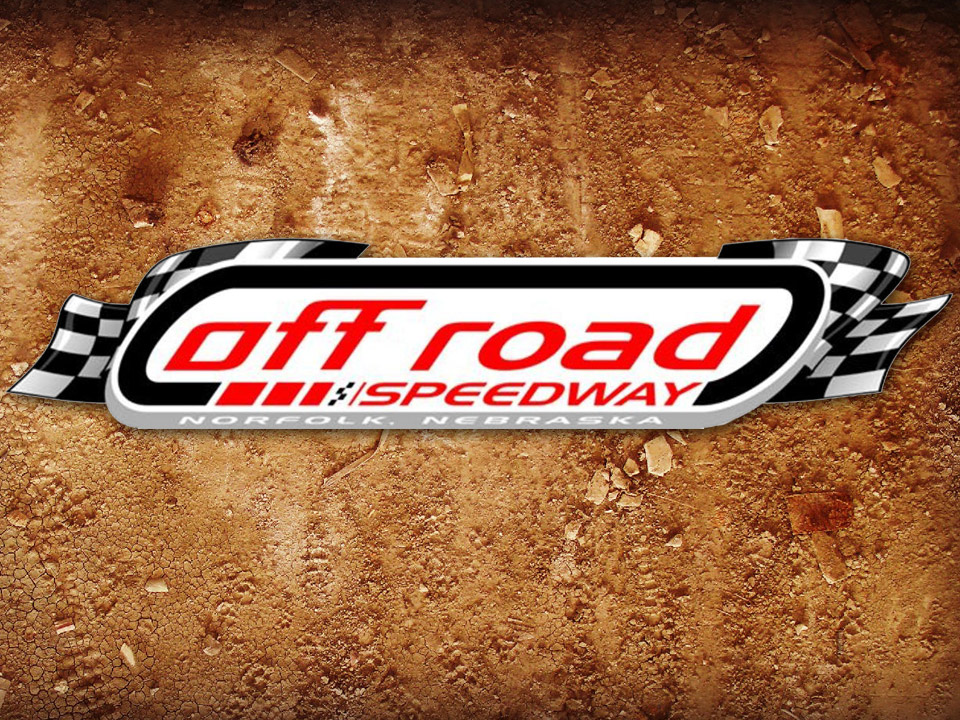 By Randy Pospishil
sports@norfolkdailynews.com
NORFOLK, Neb. (June 17, 2023) – Off Road Speedway doubled up on its regular slate of racing Saturday night, adding the features that were rained out a week ago to offer race fans and drivers a two-for-one bonus opportunity.
For some drivers, who appear to be finding the most effective setup for the Norfolk track and are preparing their cars accordingly, that became a chance to double up on finishes among the top five or, in some cases, to notch another win.
Four-time defending national champion Cory Dumpert picked up his third Off Road Speedway feature win of the season in the IMCA Sunoco Late Model division.
Dumpert started five rows back and wasn't among the top six cars chasing leader Ben Sukup, but that changed with nine laps left. Dumpert, who normally favors the high line, made a move into fourth place then third one lap later, before passing both Alex Banks and Ben Sukup on the outside as he accelerated out of turns one and two with the lead.
Dumpert won comfortably while Sukup and Banks took second and third place, respectively.
Tanner Cunningham, who recently earned his first-ever victory in the IMCA Sunoco Stock Car division, recorded his second on Saturday night.
Cunningham once again maintained his line on the bottom of the track while cars Nate Desive, Chuck Sands and Derek Sehi, along with Tejay Mielke, among others, competed for second place behind him.
Cunningham also had to contend with a pair of cautions late in the race, the second creating a green, white, checkered finish to the 20-lap feature, but he forced Desive to settle for second place with Sehi edging Sands at the finish line in the battle for third.
Dustin Jackson had to wait 10 laps of the IMCA Sunoco Hobby Stock feature for his chance to contend for the lead, then had to follow race leader Tanner Uehling another seven laps after his drawing even with Uehling was negated by a caution.
Jackson seized an opportunity to pull even on the inside as the pair traveled through turns one and two, then grabbed the lead coming out of turn four with two laps remaining.
The win is Jackson's first at Off Road Speedway this season, while Uehling, who led the previous 15 laps, took second ahead of Jim Kimmel.
In the Friesen Performance IMCA SportMod feature, James Roebuck exploded from the fourth row to the front of the 10-car field just two laps into the 15-lap race then quickly established a straightaway-length lead on his way to the win.
Tyler Afrank took second while David Johnson grabbed third after coming out on top of a multi-car competition throughout the race.
Winners of the three make-up features were Eric Vanosdall in the Late Models, Kyle Wilkinson in the Stock Cars and Lance Mielke in the Hobby Stocks.