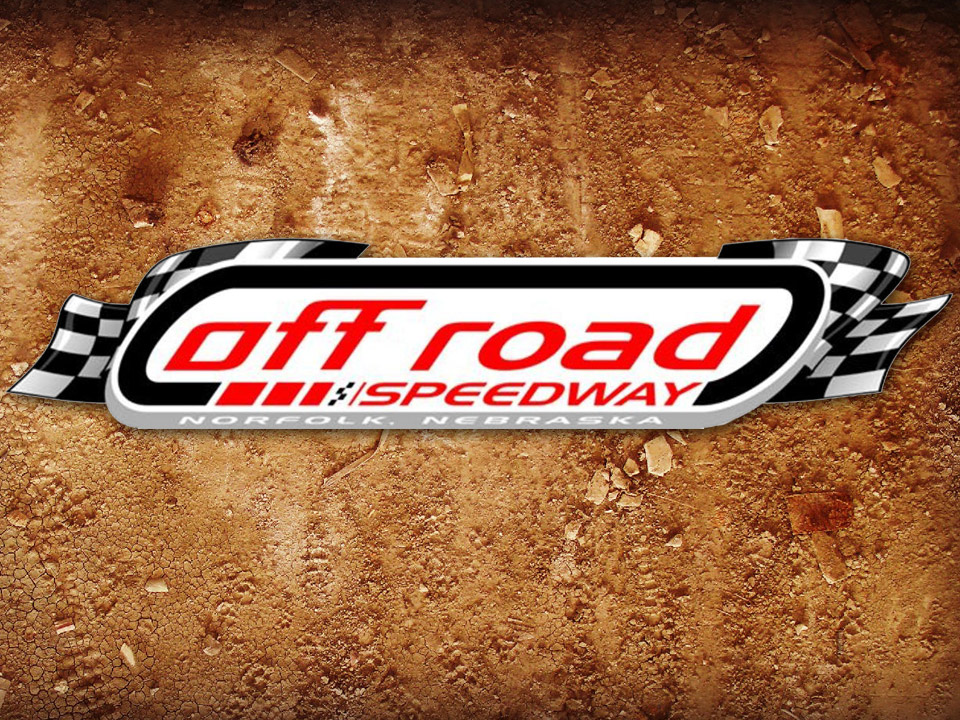 By Randy Pospishil
sports@norfolkdailynews.com
NORFOLK, Neb. (June 11, 2022) – Familiar names once again found their way into victory lane during Saturday night's regular slate of races at Off Road Speedway, but had to take the long way to get there.
Cameron and Jason Wilkinson secured feature wins in the IMCA Sunoco Stock Car and IMCA Sunoco Hobby Stock divisions, respectively, while Cory Dumpert earned another IMCA Sunoco Late Model victory.
The odd man out was Tyler Afrank who, after finishing among the top five just once this season, won an main event for the first time at Off Road Speedway in the Friesen Performance IMCA Northern SportMod division.
Afrank, starting on the outside of the front row, grabbed the lead immediately and stayed there all 15 laps while Jonathan Jensen and James Roebuck battled for second place behind him.
Jensen's advantage of starting on the pole gave him the edge for the first half of the race until Roebuck was able to pass with six laps remaining to finish second with Jensen taking third place.
Cameron Wilkinson's Stock Car win, on the other hand, is his fifth in six nights of racing at Off Road Speedway this season. Once again, Wilkinson navigated his way through the field not only after starting six rows deep but also after being sent to the back of the 16-car pack following a visit to the pits early in the race to remove a badly damaged hood.
After his return to the track, Wilkinson was among the top five cars within a few laps, in third place with 10 laps left and, following a caution, was side-by-side with leader Chad Bruns for a lap before taking over the lead with eight laps remaining.
Cameron's brother Kyle then made his way into second place and held off a late charge by Bruns for runner-up honors.
Bruns took third place for his second top five finish of the season at Off Road Speedway.
Jason Wilkinson, Cameron and Kyle's father, won a second consecutive feature in the Hobby Stock division.
With the race interrupted by five cautions, Wilkinson, who started in the fourth row of the 21-car field, didn't get to the front until he passed leader Dustin Jackson on the inside of turn two with six laps left.
Even then, Wilkinson had to hold off a final threat by Jackson two laps later, as well as a caution with three laps remaining, before locking up the win.
Jackson finished second while Travis Landauer, who worked his way steadily from a starting position near the back of the field, edged Lance Mielke for third place and his first top five finish at Off Road Speedway.
Dumpert, who also had to overcome a starting position in the back half of a competitive field, won for the third time in the Late Model division.
Dumpert made his way from fifth starting and onto the bumper of race leader Joey Haase with a move up the middle and between the cars ahead of him following a caution with 15 laps remaining, then took the lead two laps later.
Dumpert increased his lead to just less than a straightaway during the final dozen laps while Alex Banks secured second ahead of Haase.