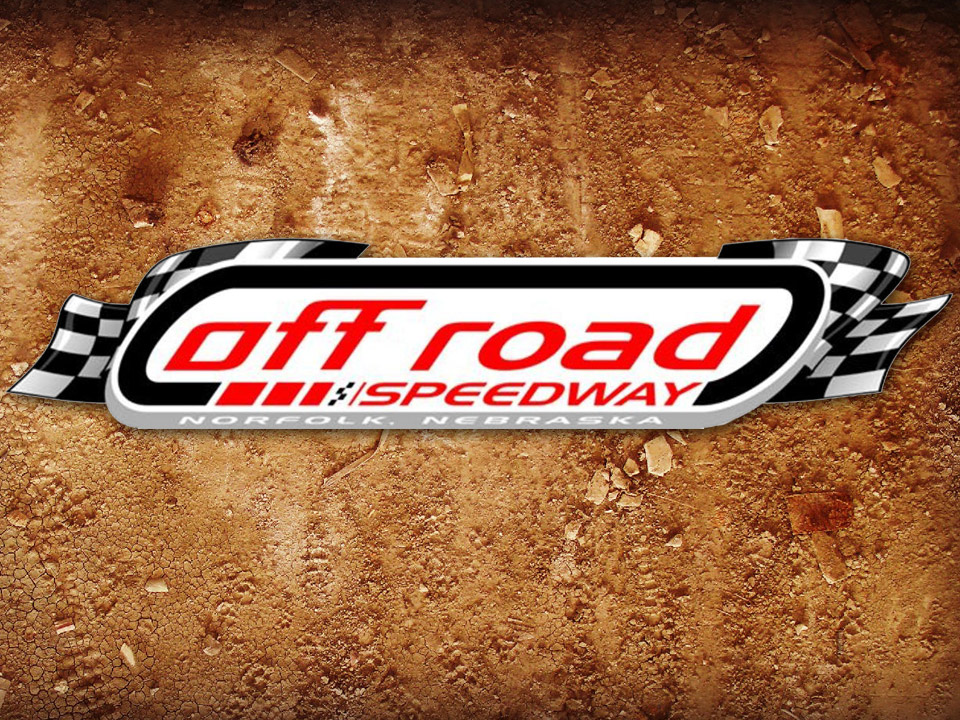 By Randy Pospishil
NORFOLK, Neb. (May 14, 2022) – A large crowd turned out at Off Road Speedway Saturday night, with the closest, most competitive races, including action at the finish line, provided by three of the four IMCA main events. 
The IMCA Sunoco Stock Car feature became an older brother vs. younger brother competition between Kyle and Cameron Wilkinson.
With the track offering a variety of lines for drivers to choose, Kyle took over the lead from Chad Bruns by passing on the inside with 13 laps left.
Cameron, who had a longer journey to the front after starting on the outside of the sixth row, overtook Bruns two laps later and joined Kyle for an eight lap battle, traveling nearly side-by-side during most of those laps.
Finally, with three laps remaining, Cameron gained control of the lead and, despite a caution with two laps to complete, held on for the win by less than a car length over his older brother.
The victory was Cameron's second of the season at Off Road Speedway. Austin Brauner closed on the leaders late in the race and took third place.
In the IMCA Sunoco Late Model feature, Cory Dumpert earned his second win of the season and did so after working his way to the front from a starting position five rows back just six laps into the race.
Dumpert, the three-time defending national champion, denied several pass attempts by Matt Haase and Ben Sukup, and survived a caution with nine laps remaining to lock up his win.
Sukup finished second with Chase Osborne edging Haase for third place.
Lance Mielke won the IMCA Sunoco Hobby Stock feature after leading for all but one lap of the 15-lap race, when Jason Wilkinson traveled to the front from the fifth row and, while driving alongside Mielke for most of five laps, passed the flag stand with a half-car lead with four laps remaining.
Mielke retook the lead almost immediately and held on during the final two laps as Wilkinson's last two attempts to pass on the inside were unsuccessful.
Wilkinson finished second by less than a car length while Tanner Uehling grabbed third place.
Colby Langenberg won the Friesen Performance IMCA Northern SportMod feature, passing early leader Terry Kester on the inside during turns one and two, then building a substantial lead while cruising to the win.
Tyler Afrank of Norfolk finished in second place with Kester taking third.