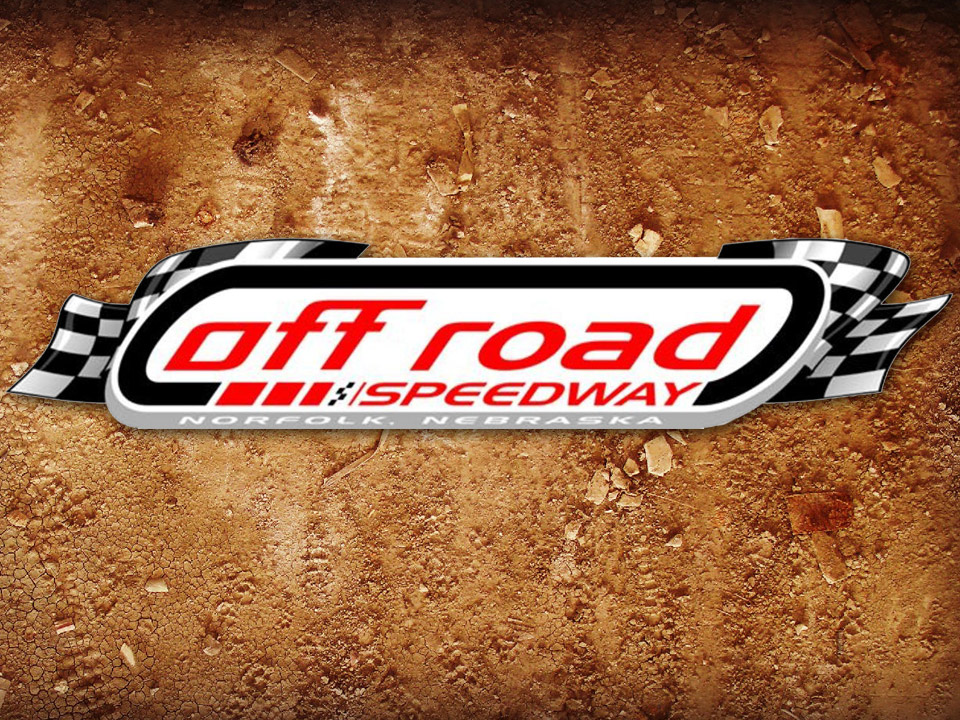 By Randy Pospishil
NORFOLK, Neb. (Aug. 1) – Austin Brauner started in the seventh of nine rows and finished first in the Saturday night IMCA Sunoco Stock Car feature at Off Road Speedway. 
"It's kind of nerve wracking starting all the way back there, with a lot of tough cars to pass," Brauner said. "You need a lot of patience when you start that far back."
The task for a driver navigating a journey through the field includes trying to pass experienced drivers and avoiding getting caught up in situations causing cautions which, for Brauner, meant catching up to John Hadcock, who led 14 straight laps until Brauner was able to make his way into the front three cars before eventually passing Jeremy Hoskinson with six laps remaining.
Brauner then caught up to Hadcock and passed on the inside of turn two before establishing a solid lead during the final three laps for the win.
Hadcock finished second, just ahead of Hoskinson.
"This was two wins in a row, after winning Friday night in Albion, and it's two wins in a row here at Nor­folk, so we've got some momentum built up," Brauner said. "I hope we can continue the momen­tum and keep winning like we are as the season winds down."
Ben Sukup made his move, passing race leader Matt Haase on the outside during the restart follow­ing the second of three cautions in the IMCA Sunoco Late Model feature, then opened up a straightaway-length lead over the field to win for the second time this season at Off Road Speed­way.
In the IMCA Sunoco Hobby Stock feature, Shannon Pospisil took the lead on a restart following a caution five laps into the 15-lap race and held it for the win.
Colby Langenberg led the way to the checkers in the Karl Kustoms Northern SportMods.