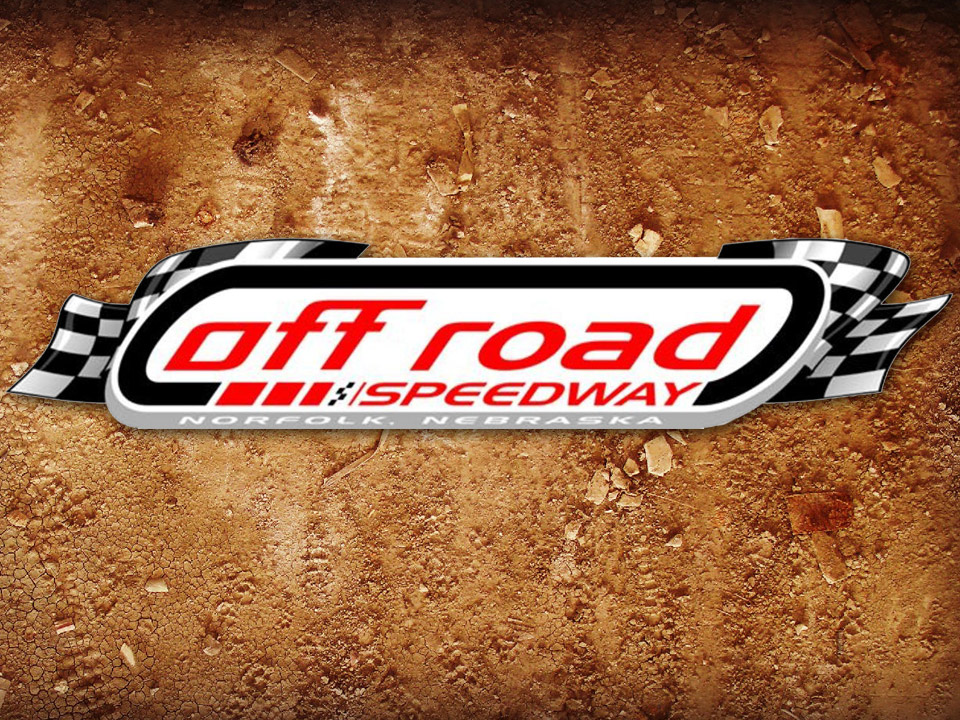 By Randy Pospishil
NORFOLK, Neb. (May 22) – Saturday's IMCA Sunoco Stock Car feature at Off Road Speedway became a battle between Neligh's Wilkinson brothers, Kyle and Cameron.
Kyle moved quickly from the outside of the second row into the lead during the first lap and Cameron needed just four laps to find his brother's rear bumper, even while navigating a group of cars often traveling three- and four-wide in the backstretch.
"I knew he was there, I kept on seeing his nose," Kyle said. "I was trying everything I could not to let him around me."
Cameron had his chances with four cautions during the race's final 12 laps, but eventually followed Kyle to the checkered flag in second place. Meanwhile, Chad Bruns finished third.
"It's a friendly deal, I guess, but we always want to beat one another," Kyle said. "We don't keep track of who has more wins. For me, every night is a different night. I just come down here and try to win."
"I wasn't even going to come tonight, because I was so irritated with the car after racing last night in Albion. It just wasn't working for me," he said. "But after work, it was a nice day, so I pulled the racecar inside, started checking it over, and found some stuff that wasn't right. Cameron was actually helping me set it all back up where it needed to be."
Tanner Uehling earned his first feature win in the IMCA Sunoco Hobby Stocks, taking the lead two laps into the 15-lap event and holding it during two cautions and a red-light stoppage of the race after Nate Buck and newcomer Shaughn Hendrix became entangled while side-by-side entering turn three and went over the wall together. Neither were injured during the incident.
As Uehling completed the remaining laps of his victory, Jason Wilkinson, along with Jim Kimmel and Lance Mielke, battled for second and third.
Ultimately, Wilkinson, after passing Mielke on the outside of turn four, promptly passed Kimmel on the inside of turn two to secure second place. Mielke then took advantage of Kimmel's car moving up higher on the track in turn two to grab third.
"That was my first Hobby Stock win, plus my last win was 3-1/2 years ago (in an IMCA Sport Compact), so it felt awesome to win again," Mielke said. "It made it even better to win in a class I haven't won in yet. The race felt like it was never going to end with a red flag and two cautions. But I just kept calm and hit my marks as best as possible and ran smooth."
Colby Langenberg got his first Off Road Speedway win of the season in the Karl Kustoms Northern SportMod feature by coming from the middle of the field to the lead midway through the 15-lap race and creating a cushion to finish ahead of Tyler Afrank and Jeremy Gnat, who finished second and third, respectively.