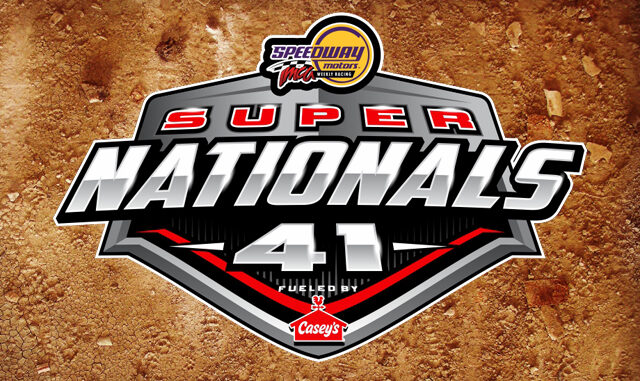 BOONE, Iowa (June 30, 2023) – IMCA drivers can begin making their reservations for the biggest event in all of dirt track racing on July 1.
Registration opens Saturday for the IMCA Speedway Motors Super Nationals fueled by Casey's at Boone Speedway Sept. 4-9. Modified, Stock Car, Hobby Stock, Northern SportMod, Sport Compact, Late Model and Mod Lite drivers must register online.
Links to driver registration, pit stall reservations and camping forms are at www.imcasupernationals.com.
"We are doing our best to accommodate drivers who plan ahead for pit parking and camping," noted IMCA President Brett Root, "especially those who have to come a long ways so they only have to worry about having a fast car when they get to Boone."
Drivers must have a valid 2023 competitor's license and are required to register before reserving a pit stall(s). Registration is $50 for Late Models, $40 for Modifieds, $25 for Stock Cars, Hobby Stocks, Northern SportMods and Mod Lites, and $15 for Sport Compacts.
"We are putting final details on the schedule for the week. It will be very similar to last year," said Root. "We trusted the weatherman last year and it worked. There were some changes that we made somewhat reluctantly that worked and we learned from."
"Some changes would be based on car count," he added. "The number of Stock Cars (a record 246) was about as high as the number of Modifieds (254). Depending on car count numbers, we may move more last-chance races from Saturday to Friday to shorten the last-day program."
Complete programs for Mod Lites will be held during the Sept. 2-3 Prelude, on Labor Day Sept. 4 for Late Models and Sept. 5 for Sport Compacts. The B & B Racing Chassis All-Star Invitational is Sep. 7, the Fast Shafts All-Star Invitational is Sept. 8 and main events for Northern SportMods, Hobby Stocks, Stock Cars and Modifieds are on Sept. 9.
Tentatively, the Stephenville Starter Race of Champions for Hobby Stocks and BSB Manufacturing Race of Champions for Northern SportMods return to the Tuesday card, the Sunoco Race Fuels Race of Champions for Stock Cars and Rage Chassis Race of Champions for Modifieds to Saturday's show.
"There will be no pre-tech at Super Nationals. There will almost always be someone from the inspection team at the tech tent to look at cars or answer questions," Root said. "With so much pay and prestige on the line, drivers understand the importance of their cars being legal before they get to Boone."
Some $300,000 will be paid and another $60,000 in contingencies awarded. Information about the Prelude and entire week of Super Nationals, both to be broadcast by IMCA.TV, will be updated at www.imcasupernationals.com.