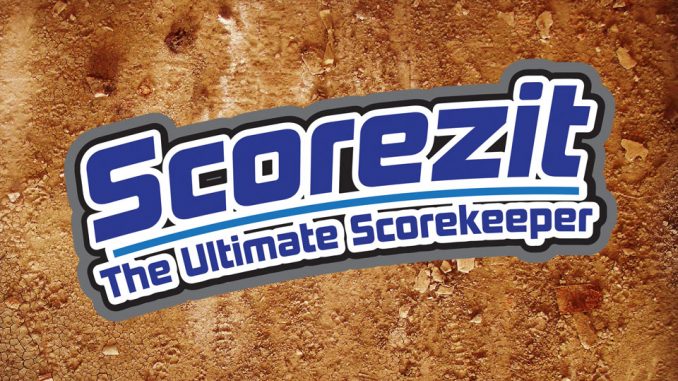 BOONE, Iowa – The inaugural bag toss tourney planned at the IMCA Speedway Motors Super Nationals fueled by Casey's will have an expanded field as well as a title sponsor. 
The initial field of 32 two-person teams filled up quickly and has been expanded to 48. Scorezit, a divi­sion of Wehrs Machine and Racing Products, takes on the title sponsor role for the Sunday, Sept. 1 tour­ney. 
Entry fees are $30 per team and top four teams will receive shares of the 100 percent payback of that $1,440.
The first-place team goes home with $576 and a Scorezit scorekeeper. Second place is good for $432, third for $288 and fourth for $144.
Sorezit is The Ultimate Scorekeeper for backyard games. Pre-orders will be taken during the week on Manufacturers' Row and a new website will launch in mid-September.
IMCA, Boone Speedway and MyRacePass will also give prizes to bag toss (aka cornhole) tour­ney competitors.
Entry forms for the tourney are posted online.
The tourney will start at approximately noon Sunday at a location near the east catwalk in the pit area during the Arnold Motor Supply Sunday Funday. Teams must check in by 11:30 a.m.
More information about the tourney is available by emailing Coty Mallicoat at coty@raceboone.com.
Official manager of the tournament will be Brett Greer, crew member for long-time IMCA Modified driver – and seven-time Super Nationals main event qualifier – Ricky Stephan.