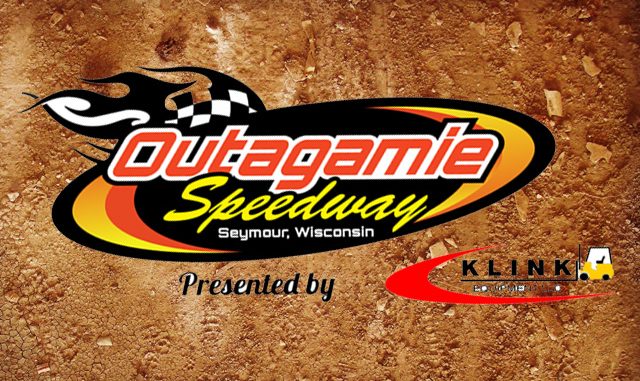 By Edward Anschutz 
SEYMOUR, Wis. (June 2, 2023) – Fresh off a heat race win, Wyatt Block looked to be the man to beat early in Friday's Friesen Performance IMCA Modified feature at Outagamie Speedway.
Last week's winner Johnny Whitman joined the battle for the top spot before the midway point but with both drivers running the same line, Block was in control.
That all changed once Block hit lapped traffic and had to move around the track. Once Block was deep in traffic, Whitman threw a slider in turn three, pinning Block behind a lap car. Whitman took over the top spot and dominated the remainder of the event.
Block had to settle for second, Konnor Wilinski took third and fourth went to Lucas Lamberies.
It's not over till it's over and that was the case in the Friesen Performance IMCA Northern SportMods feature, a thriller between Corey Kemkes and Brady Harshbarger.
Harshbarger dogged Kemkes most of the main before a caution with three laps remaining set up a dash to the checkers. On the restart, Kemkes began to work the low groove, leaving the top open for Harshbarger.
On the final two corners Harshbarger pulled even with Kemkes. Coming to the checkers it was Harshbarger by a bumper for the win to the roar of the crowd. Kemkes had to settle for second while Matt Radke took third and last week's winner Derek Fehling rounded out the top four.
It was a family affair early in the IMCA Sunoco Stock Car main event has Nathan and Darren Otto traded the lead early on. Darren led until a caution on lap eight allowed Austen Jansen to slip by down low.
His reign up front did last long as Kyle Frederick raced to the top spot on lap 11. Frederick never looked back enroute to his first win of the season. Clint Forstner placed second, Eric Arneson was third and Jansen took fourth.
And in Mach-1 IMCA Sport Compact action Matt Brehmer went unchallenged for his first win of the season. Cody Booth made a late-race charge to place second, Bailey Tate placed third and Brett Deprez was fourth.