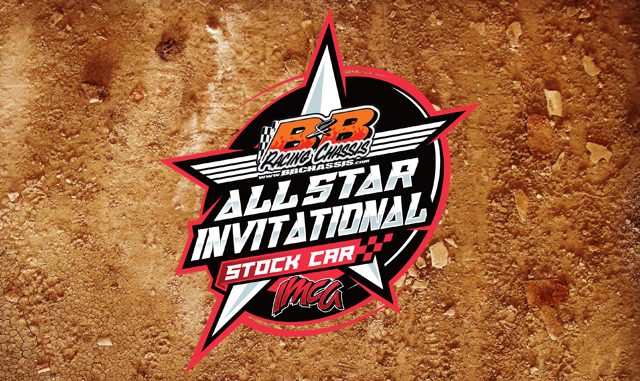 VINTON, Iowa (May 31, 2023) – Ten more IMCA Sunoco Stock Car drivers have stamped B & B Racing Chassis All-Star Invitational qualifying eligible on their pre-Super Nationals resume.
Two of them – former race winner Kelly Shryock and Jared Siefert – earned guaranteed starting spots with $5,000 checkers at Clay County Classic and Jackson's Stock Car Challenge, respectively. Dallon Murty, already locked into the 30-car field, counted the $5,000 win at Stuart Speedway's Whole Hog 50 among his three qualifying wins in May.
Peyton Taylor prevailed at Batesville Motor Speedway's JD Garrison Memorial and Damon Murty paced Clay County's Spring Shootout.
Jason Batt was an All Star Shootout victor. Cole Mather ruled the Monday Night Madness show at Independence and everybody chased Chase Parker at 141 Speedway's Nathan Bouche Memorial.
And winners of weekly features all paying $750 were Ed Henderson, Lee Kinsella and Justen Yeager.
Drivers winning All-Star qualifiers already eligible were Jerry Flippo, Troy Foulger, Adam Goff, Troy Jerovetz, John Oliver Jr., Cody Smith, Shelby Williams and Elijah Zevenbergen.
B & B All-Star Invitational eligible drivers now include:
Dean Abbey, Jeffrey Abbey, Mike Albertsen, D.J. Banks, Jason Batt, David Brandies, Randy Brands, Tathan Burkhart, Troy Burkhart, Blake Clark, Tim Clonch and Cameron Cook.
Eric Cross, Zane DeVilbiss, G.W. Egbert IV, Jerry Flippo, Troy Foulger, Kyle Frederick, George Fronsman, Todd Gereau, Adam Goff, Jesse Gonzalez and Jason Gore.
Jordan Grabouski, Trent Grager, Matt Guillaume, Michael Hale, Ed Henderson, Ray Hoedebeck, Jim Horejsi, Troy Jerovetz, Steven Johnson, Lee Kinsella, Luke Krogh and Patrick Linn.
Christopher McCurdy Jr., Brandon McElroy, Dan Mackenthun, Zach Madrid, Cole Mather, Jeff Mueller, Gregory Muirhead, Dallon Murty, Damon Murty, Mike Nichols and John Oliver Jr.
Graig Osborne, Shawn Parish, Chase Parker, Bo Partain, Kaden Reynolds, Dillon Richards, Nick Roberts, Mich Ross, Kelly Shryock, Jared Siefert, Cody Smith and Devin Smith.
And Cameron Starry, Caleb Stone, Peyton Taylor, Dylan Thornton, Dominic Ursetta, Jeff Ware, Paul White, Shelby Williams, Justen Yeager, Elijah Zevenbergen and Jordan Zillmer.