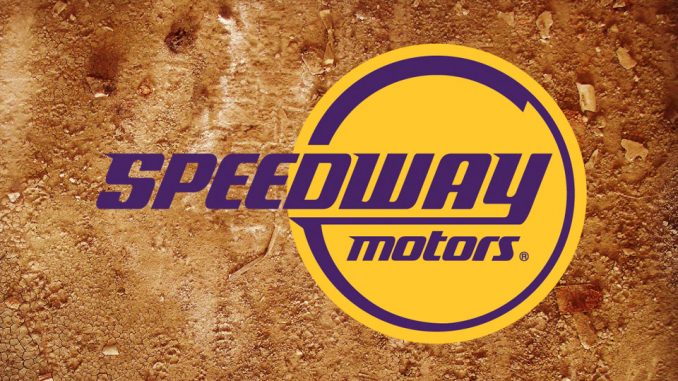 VINTON, Iowa (May 24, 2023) – Twenty-two rookie drivers have won career-first features so far this season and can look forward to receiving $100 gift cards from Speedway Motors.
Modified rookie winners have included Timothy Allerdings at Barona Speedway on April 15; Brett Berry at Salina Speedway on May 5; Jacob Davison at Crowley's Ridge Raceway on April 29; and Dyllan Ricks at Interstate Speedway on April 23.
Rookies winning first RaceSaver Sprint Car features were Trent Dixon at 105 Motor Speedway on April 22 and Brianna Lawson with the Carolina Sprint Tour on April 15.
Winning first Stock Car features were rookies Nathan Ballard at CJ Speedway on April 14; Jacob Dias at Rattlesnake Raceway on April 29; Hayden Linn at Central Arkansas Motor Speedway on April 1; Gregory Muirhead at Cocopah Speedway on Jan. 12; and Dillon Richards at Eagle Raceway on April 22.
STARS Mod Lite rookie winners include Joseph Dunlap and Keith Fain at Clarksville Speedway on April 8 and March 25, respectively; John Erickson at Desert Thunder Raceway on May 6; and Stevie Throop at Hendry County Motorsports Park on Feb. 10.
Rookie winners of first SportMod features were Hunter Smith at El Paso County Raceway on April 8; and Cutter Spalding and Chase Martin at Abilene Speedway, on April 1 and May 6, respectively.
And Sport Compact feature winning rookies were Bobie Arnes at Princeton Speedway on May 5; Douglas Berg at Sheridan Speedway on April 30; Mason Geer at Cottage Grove Speedway on April 28; and Alex Lukowiak at Casper Speedway on April 22.
Gift cards should arrive in the mail in early June.