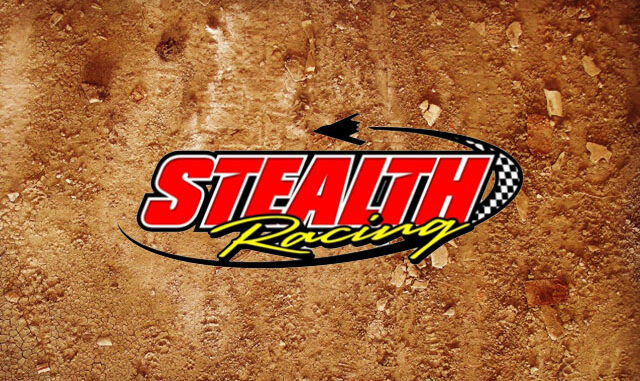 BOONE, Iowa (Aug. 19, 2022) – A season of growth continues for Stealth Racing, as the Madrid parts and tire supplier and machine shop gives new awards to STARS Mod Lite competitors during the upcoming IMCA Speedway Motors Super Nationals fueled by Casey's.
Nearly $2,500 in certificates will be given to Mod Lite drivers during the Saturday and Sunday, Sept. 3-4 Prelude program at Boone Speedway. The winner of the main event, the first champion crowned at the 40th annual Super Nationals, gets a $500 certificate with $250 going to the runner-up and $100 to the third place finisher.
Stealth Racing owner Bryan Compart is already more than familiar with the class. He met Jimmy May, now director of the division for IMCA, in 2014 and raced the number 14 Mod Lite at Marshalltown and at Boone for four years.
Since purchasing Zrubek Racing of Salina, Kan., and relocating to Madrid, conveniently located in the dirt track racing hotbed of central Iowa, Compart has backed a number of Mod Lite drivers and sponsored race night events and awards at area speedplants.
The Stealth Racing parts trailer was in Florida for Sugar Bowl Winter Nationals in February. Closer to home, Stealth gave awards during the Cornbelt Clash events in late May.
"My plan was to have parts locally to help build the class and to ship to anyone who doesn't live or race nearby," said Compart, noting that Stealth now has customers in 20 states, Canada and Australia. "We're working really hard to get the word out about our products and look forward to meeting a lot of current and new customers next month in Boone."
Stealth Racing also gives $300 certificates to qualifying feature winners and winners of the last-chance race and race of champions; and $100 to main event hard charger and hard luck drivers, as well as the top non-qualifier.
"I have always liked to STARS Mod Lites. You don't need a lot of room to work on them and they're very economical to race weekly," Compart said. "You get a lot of bang for your buck with these cars, with how fast they go and how much you spend on them."
The Stealth Racing trailer will be in the north side of the pit area at Boone Speedway both days of the Prelude. All Stealth Racing product certificates will be mailed after the conclusion of Super Nationals.
"The addition of STARS Mod Lites to the extended week of Super Nationals proved popular last year," commented IMCA Marketing Integration and Sponsorship Director Carson Becker-Gramm, "and support of outstanding companies like Stealth Racing will benefit individual drivers as well as the division as a whole."
Information about Stealth Racing parts is available by calling Compart at 515 571-9713 and on Facebook.