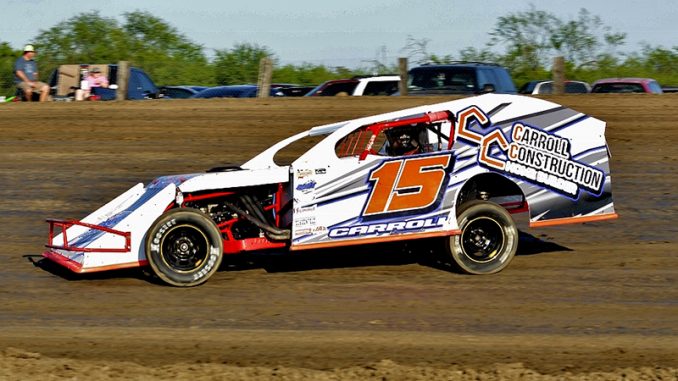 By J.M. Hallas
PLEASANTON, Texas (June 6) – The two-week break in racing at I-37 Speedway proved a blessing Saturday night for Chris Carroll, whose IMCA Modified had sustained significant damage in the last outing.
Carroll started in row four and caught leader Rick Green in traffic to get by. In the latter stages, Carroll had to fend off rookie Logan Dinsmore, fresh off his high school graduation.
"This was Rick's race. He clearly had the better car tonight. Everything just fell my way," Carroll said. "I was watching Rick, he was gone. It's easier being in second place sometimes when you get to traffic."
Jamie Campbell ended in second and Ryan Doyon was third.