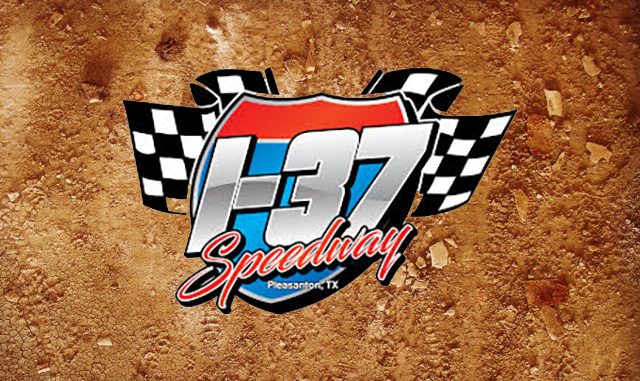 By J.M. Hallas
PLEASANTON, Texas (Aug. 1) – Chris Carroll captured the IMCA Modified checkers as I-37 Speedway got back in action Saturday night. 
Greg Dinsmore got to turn one first trailed by Robert Liese Jr., A.J. Wernette, Donald Banker and Chandler Fox. Behind them, Logan Dinsmore, Ryan Doyon and Robby Minten were three-wide for sixth. After a couple cautions, Carroll was on the move getting by Wernette for third and swapping second with Liese.
Carroll finally secured the spot while Landon Bednarz and Banker ran side-by-side for fourth. Carroll got along side Greg Dinsmore on a restart and took the point.
Three-wide battles continued with Tindall, Bednarz and Banker for third after Greg Dinsmore pulled off. Banker, Bednarz and Tidwell were next to go three abreast. Not to be outdone, Rich Green, Chris Swenson, Tindall and Bednarz tried four wide as the laps wound down.
As the white flag waved Carroll had built a good lead on his way to the win.