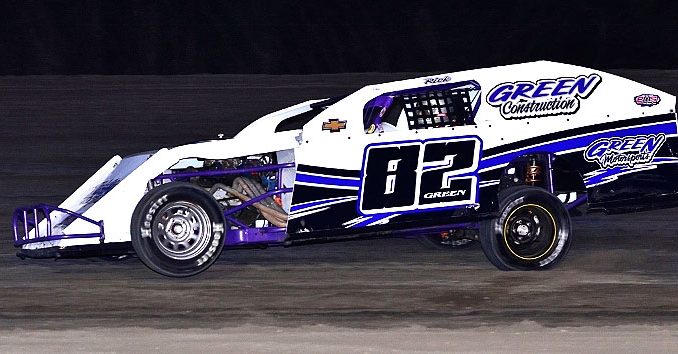 By J.M. Hallas
PLEASANTON, Texas (Aug. 10) – Rick Green picked another IMCA Modified win, coming from eighth starting Saturday at I-37 Speedway.
After a couple rocky tries at starts, Green powered his way to the front on lap three, held off Dillon Tindall through the early stages and then pulled away the final half to secure the victory.
"It's a long way when you have to start back in the fourth row," said Green. "It worked out pretty good. Once Dillon showed me the line the second time, I knew there must be something up there. That's when I went up to the high side and the car was excellent."
"I was kind of a sitting duck running out front. Once someone shows you the nose you think if you should be there, too," he added. "I was still beating him on the bottom but once I moved up top the car was so much faster. That's when I was able to get away from him."
Tindall ended in second and Anthony Gordon was third.