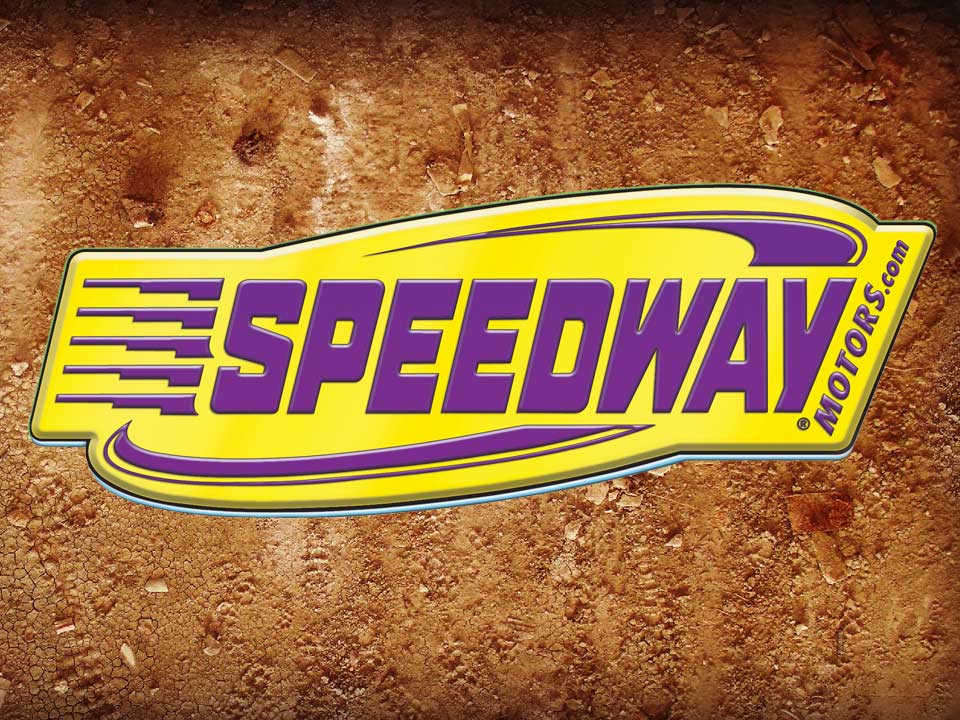 LINCOLN, Neb. (Jan. 19) – America's Oldest Speed Shop continues invaluable roles supporting drivers in all IMCA divi­sions this season.
Speedway Motors returns to title sponsorship of IMCA Weekly Racing, a special awards program for rookie feature winners and of the biggest dirt track racing event in the nation in 2015, IMCA's Centennial Season.
"Speedway Motors is proud of its longstanding affiliation with IMCA and is excited to continue its tradition of support and sponsorship into the 2015 season and beyond," said Speedway Motors President Clay Smith. "This relationship has been so strong for so long because Speedway Motors and IMCA share so many core values, namely keeping weekly dirt track racing accessible, affordable and safe for all racers. All of us at Speedway Motors are thrilled to further this mission."
Affiliated with IMCA since 1950 and recognized most recently with a length of sponsorship award during the 2014 national banquet, the Lincoln, Neb., high performance parts manufacturer, retailer and distributor main­tains a high profile at all sanctioned tracks through its IMCA Weekly Racing program.
In the third year of its latest five-year program, Speedway Motors again provides jackets, tech official shirts, flags and banners, plus discounts on tech inspection equipment to help IMCA tracks defray costs of weekly shows.
Drivers filling out and returning rookie application forms to the IMCA home office receive $100 gift cards, along with a T-shirt and decal from Speedway Motors following career-first feature wins in their respective divisions. Seventy rookie feature winners received gift packages last season.
And most notably, Speedway Motors returns as title sponsor of Super Nationals.
More than 860 cars and 30,000 fans are expected to converge on Boone Speedway for the 33rd annual event Sept. 7-12.
The original five-year Weekly Racing Series agreement with Speedway Motors covered the 2008-2012 race seasons. The current pact runs through 2017.
Post-season awards are also part of the Speedway Motors program as the highest eligible finisher in Modified and Stock Car regional standings, and Northern SportMod and Southern SportMod national standings all re­ceive a pair of Tru Coil springs.
Drivers in all four divisions must fill out and return the sign-up form they receive in decal packets to be eligible.
The Speedway Motors website is www.speedwaymotors.com.
"The Speedway Motors program has been instrumental on a variety of levels and they continue to be the longest tenured IMCA marketing partner," noted Kevin Yoder, director of marketing for IMCA. "The relationship between America's oldest and largest sanctioning body and America's oldest and largest speed shop is no coincidence, and we're proud to share those distinctions."