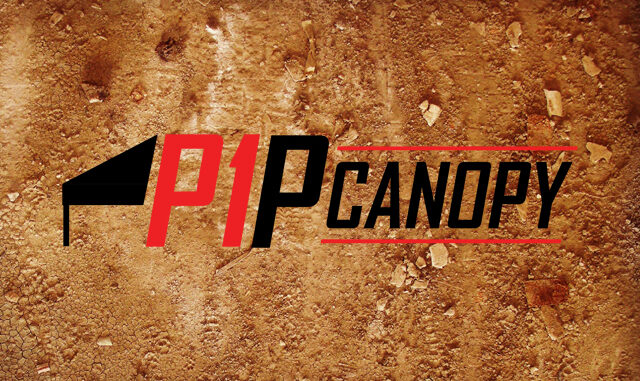 BOONE, Iowa (Aug. 31, 2023) – Getting around the track the quickest in All-Star qualifying will get two drivers custom pop up tents courtesy of P1P Canopy.
The custom advertising specialist out of Boone gives 10×10 tents to drivers setting fast times in their bids to qualify for the B & B Racing Chassis All-Star Invitational for Stock Cars on Sept. 6 and the Fast Shafts All-Star Invitational for Modifieds on Sept. 7, during the upcoming IMCA Speedway Motors Super Nationals fueled by Casey's.
"We have done time trials for a race we have every year at Boone Speedway and have done time trials since the inception of that," explained P1P's Coty Mallicoat. "We thought it would be great to do something like this for both classes at Super Nationals, too."
Two rounds of qualifying are scheduled for each division and the fast time can be determined in either. Tents will be presented after qualifying is completed each night.
While specializing in tents, the product line at P1P also includes back drops, banners, shop rugs and feather flags. "Anything custom advertising, we can do it," Mallicoat said.
One hundred and two Stock Car drivers are now eligible to qualify for the Sept. 7 B & B All-Star race with another 10, all winners of specials that paid $5,000 or more, guaranteed starting spots if they compete at Super Nationals. Currently, 147 Modified drivers are eligible to qualify for the Fast Shafts All-Star race on Friday, Sept. 8.
"These are a great addition to the awards given at Super Nationals," said IMCA Marketing Integration and Sponsorship Director Carson Becker-Gramm, who'd agreed instantly with Mallicoat's assessment that P1P was the perfect partner.
"Two of the best things about them is that they're going to fastest drivers, because speed is what racing is really about, and drivers will get these tents the same night."