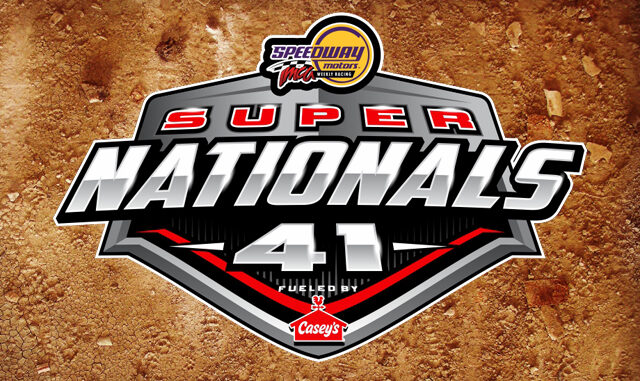 VINTON, Iowa (Aug. 21, 2023) – In a first-of-its-kind production for IMCA.tv, Riivet and the SPEED SPORT Network are excited to announce "Boone" a four-episode documentary series that will take fans on an adrenaline-fueled thrill ride through the iconic IMCA Speedway Motors Super Nationals fueled by Casey's in Boone, Iowa. 
Each episode will capture the chaos and competition, heroism and heartbreak of the event through the eyes of the drivers, fans, officials, and family members who live it Sept. 4-9 at Boone Speedway.
"We're always looking for new ways to bring the excitement of IMCA racing to our fans and competitors everywhere," said IMCA President Brett Root. "This series will not only showcase some of the most passionate drivers and best racing in the world, it will give viewers a glimpse at what really goes on behind the scenes at our biggest event.
"From the hard work of our incredible track, fire and safety crews, to the one-of-a-kind fan experience, to the family and crew members who work tirelessly to help each driver chase their dream."
The series is co-produced by IMCA.tv broadcasting partners Riivet and the SPEED SPORT Network.
"The IMCA Speedway Motors Super Nationals fueled by Casey's is one of the biggest motorsports events in the world. Needless to say, it's one of our biggest productions of the year," said Riivet founder and SPEED SPORT Executive Director Chris Graner. "We pull out all the stops and we plan to leverage our full production team to make this documentary series as incredible as the event itself."
With unprecedented access and insider perspectives, "Boone" aims to capture the passion, intensity and community that drives the world of IMCA racing. The team has hired Dirt Collective founder and filmmaker Jeremy Cross to direct and edit the series.
"The IMCA Speedway Motors Super Nationals fueled by Casey's is a full week of non-stop excitement, drama, chaos, celebration, defeat, perseverance and glory. It's an incredible event and a storyteller's dream," said Cross. "With the amazing team at IMCA.tv and SPEED SPORT Network behind the project, I couldn't be more excited about what we're set to produce."
The limited series is scheduled to debut in late fall.