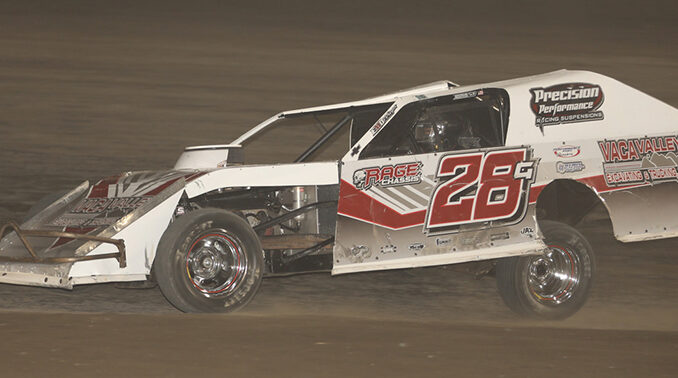 By Candice Martin
ANTIOCH, Calif. (July 29, 2023) – Rookie 'shoe Andrew Pearce raced to his third local Friesen Performance IMCA Modified feature win Saturday at Antioch Speedway.
Pearce charged into the lead following a complete restart. Troy Foulger was an early second runner ahead of Buddy Kniss. They ran that way until Trevor Fitz slipped past Kniss for third on lap 12.
Pearce built a decent lead over Foulger by the time to checkered flag waved as Fitz settled for third ahead of Kniss and Jeffrey Faulkner.
Foulger picked up his track-leading seventh IMCA Sunoco Stock Car main event win in the Bowers Motorsports entry.
Fred Ryland returned and set the pace early on. A low pass in turn two of the second lap gained Foulger second from Kenneth Robles. Jarrod Mounce moved into third.
Following a yellow flag for Robles on the fifth lap, Ryland continued to lead Foulger on the restart. They ran that way until Foulger found an opening on the outside on lap 15 and slipped past Ryland to take command. Foulger went on to win the race with Ryland settling for second ahead of Mounce, previous winner Terry DeCarlo Jr. and Robles.