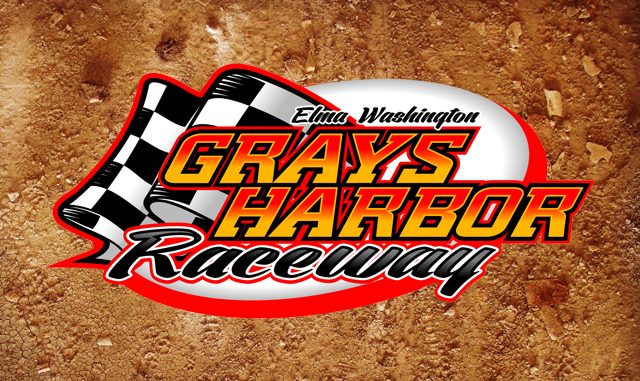 By Shaun Hulbert
ELMA, Wash. (July 12, 2023) – Friesen Performance IMCA Modifieds and SportMods are coming to Grays Harbor Raceway this weekend, July 14 and 15, for the Shipwreck Beads Modified Nationals.
One of the longest running IMCA Modified specials in the Northwest at 24 years brings an additional $6,500 to the main event on Saturday, July 15 including a $7,500 top prize and Fast Shafts All-Star Invitational qualifying eligibility for the winner.
If that's not enough this year's Saturday night main event for the Modifieds will feature a three-wide initial start.
Main grandstand tickets are $5 for a Friday night program that sees two sets of heat races, where drivers earn finishing and passing points that will lock the top 18 into Saturday's big show and the rest into subsequent heats and 'B' races for Saturday. There will be a full SportMod and hornet program that include heats and main events, and then end the night with the Modified Race of Champions.
To purchase tickets to Friday's event please go to https://www.graysharborraceway.com/schedules/event/435996.
Saturday is one of the most exciting nights of racing at Grays Harbor Raceway, where we kick off the inaugural best of the West with other tracks for Modifieds (2nd race for SportMods) and crown 2023 Grays Harbor Raceway IMCA Northern SportMod and Modified Shipwreck Beads Nationals champions.
Modified drivers will be lined up from the points they earned Friday night in the heats and then lock six more in from the 'B' main(s) to join the 18 qualified on Friday for a 24-car field going 40 laps to crown the winner. There will also be a full program of heats and mains for the SportMods and Hornets. To purchase tickets go to https://www.graysharborraceway.com/schedules/event/434967
Pits open at 2 p.m. and grandstands open at 4:30 p.m. both days. Hot laps are at 5 p.m. and racing is at 6 p.m.
Entry forms, formats and payouts for Modifieds and SportMods are in the rules section half way down at
https://www.graysharborraceway.com/rules/
Shipwreck Beads Nationals will be broadcast by IMCA.TV affiliate Grays Harbor Raceway.TV.