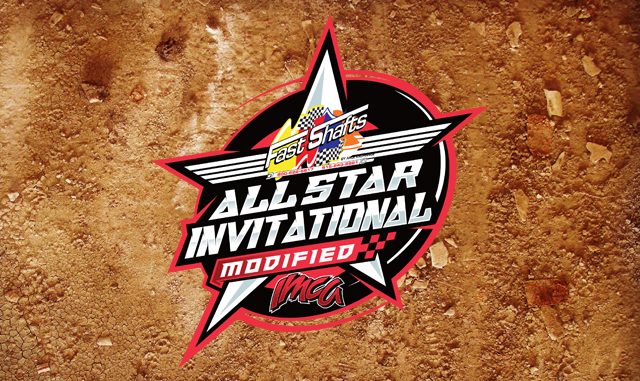 VINTON, Iowa (June 23, 2023) – Another 16 Friesen Performance IMCA Modified drivers have proven their on-track mettle in becoming eligible to qualify for the Fast Shafts All-Star Invitational.
Johnny Whitman was a hit at 141 Speedway's Clash at the Creek. Jeremy Frenier was first at Lincoln County Raceway's Fred Beardsley Memorial.
Jeremy Keller prevailed in the automotive racing marathon that is Dacotah Speedway's Iron Man and Travis Tooley topped Jamestown's fourth annual Don Gumke Memorial.
Rulers of Royal Rumble features were Logan Dinsmore and Ryan Doyon. Wild West Speedweek checkers have flown for Grey Ferrando and Bricen James.
Izac Mallicoat's first feature win in the division paid $1,000 and came during Hancock County Speedway's big SportMod Nationals show. Jerry King was a Monday Night Madness winner at Independence.
Winners of qualifying weekly events were Braxton Yeager, Brandon Schmitt, Nick Meyer, Jake McBirnie, Myron DeYoung and Jesse Dennis.
Drivers already All-Star eligible who have won qualifying event(s) so far this month have included Timothy Allerdings, Brandon Beckendorf, Tom Berry Jr., Troy Foulger, Austin Kiefer, Jeremy Mills, Troy Morris III, Kelly Shryock, Todd Shute, A.J. Ward, Tim Ward and Jesse Williamson.
IMCA Modified drivers now eligible to qualify for the upcoming Fast Shafts All-Star Invitational include:
Chris Abelson, Timothy Allerdings, Ricky Alvarado, Chaz Baca, Owen Barnhill, Austen Becerra, Brandon Beckendorf, Eddie Belec, Tom Berry Jr., Tanner Black, Tyson Blood, Steven Bowers Jr., Alec Childs and Ty Clemens.
Mitchell Clement, Jimmy Cole, Cory Craver, Brian Cross, Paul Culp, Jacob Dahle, Matthew Day, Jon DeBenedetti, Travis Denning, Jesse Dennis, Brenten DeYoung, Myron DeYoung, Spencer Diercks and Brad Dierks.
Greg Dinsmore, Logan Dinsmore, Jake Donnelly, Ryan Doyon, Ethan Dotson, Grey Ferrando, Drake Findley, Jerry Flippo, Kelsie Foley, Troy Foulger, Jeremy Frenier, Albert Gill, William Gould and Jordan Grabouski.
Kollin Hibdon, Jacob Hobscheidt, Bobby Hogge IV, Mitchell Hunt, Tyler Iverson, Bricen James, Joseph Joiner, Jeremy Keller, Austin Kiefer, Jerry King, Brenda Kirby, Austin Kuehl, Keith Lamphere and Jeff Larson
Jake McBirnie, Ryan McDaniel, Izac Mallicoat, Duane Manning, Jaren Martin, Chad May, Nick Meyer, Chris Mills, Jeremy Mills, Rodney Morgan, Chris Morris, Troy Morris III, Mike Mullen and Todd Neiheiser.
Jake Nightingale, Jake O'Neil, Jim Pettit, Steven Pfeifer, Chad Porter, Dyllan Ricks, Anthony Roth, Joel Rust, Jaxon Saathoff, Rob Sanders, Jayden Schmidt, Brandon Schmitt, Kody Scholpp and Kelly Shryock.
Marlyn Seidler, Clay Sellard, Todd Shute, Eddie Sites, Casey Smith, Tyler Stoddard, Caleb Stone, Shawn Strand, David Stremme, Mickey Stubbings, Jeff Taylor, Peyton Taylor, Collin Thirlby and Cody Thompson.
And Ricky Thornton Jr., Dillon Tindall, Marcus Tomlinson, Travis Tooley, Jake Upchurch, A.J. Ward, Tim Ward, John Webb, Kale Westover, Steve Whiteaker, Johnny Whitman, Jesse Williamson, Braxton Yeager and Chris Zogg.
Any driver who believes they should be added to the eligible list must contact Bill Martin at the IMCA office (319 472-2201, ext. 213).