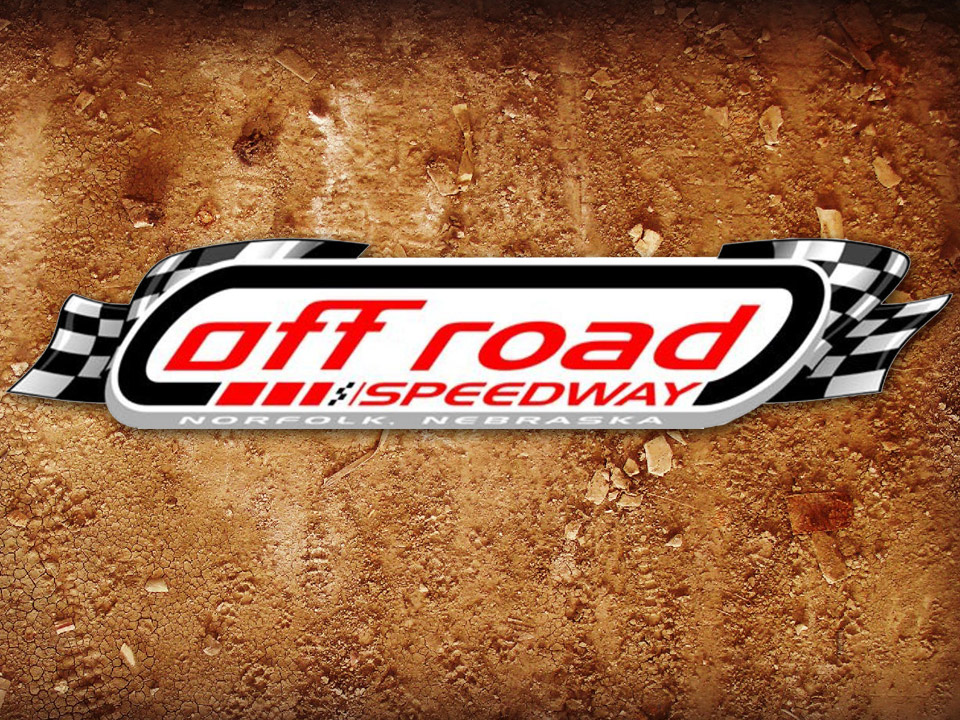 By Randy Pospishil
NORFOLK, Neb. (May 6, 2023) – Feature winners during Saturday night racing at Off Road Speedway typically came from a group of cars that broke away from the field early, then dealt successfully with challengers down the stretch.
The Friesen Performance IMCA Northern SportMods, for example, saw a group of four cars, led by Terry Kester, pull away. As drivers maneuvered on both the high and low side of the track, seeking the best line, Tyler Afrank threatened to pass Kester while Cameron Meyer and Colby Langenberg competed for third place behind them.
With five laps remaining, Afrank used the low side of the track to pressure Kester as Langenberg threatened Meyer on the high side. Both Afrank and Langenberg were briefly able to pass, but neither were able to hold position.
On the final lap, Afrank edged Kester at the finish line in the battle for first and second, and Meyer pulled ahead of Langenberg to take third.
In the IMCA Sunoco Hobby Stock feature, the breakout group established itself following a caution and restart with 12 laps left and consisted of three cars, including race leader Anthony Bruhn, Nic Kimmel and Jason Wilkinson.
Although Kimmel was able to close the nose of his car to the tail of Bruhn's with seven laps remaining and created a two-car sprint to the finish, Bruhn wrapped up his wire-to-wire win.
Kimmel finished second while Wilkinson grabbed third.
Cory Dumpert's win in the IMCA Sunoco Late Model feature, which became a competition among four cars initially, before being joined later by Ben Sukup, was delayed for half of the race, as Dumpert pursued early leader Alex Banks.
The two competed in that order until Dumpert found room in turns one and two to get past Banks and gradually establish an advantage of several car lengths as he secured the victory.
Meanwhile, Matt Haase, Chase Osborne and Sukup combined in a three-car battle for second place. Each held the second position for at least three laps.
A caution and single-file restart with three laps left saw Osborne move into second as mechanical problems forced Haase to the back of the field while Banks held off a late charge by Devin Johnson to pick up third.
Tanner Pettitt used his chance to start on the pole of the IMCA Sunoco Stock Car feature to his advantage, pulling away early from the 18-car field.
But Cameron Wilkinson needed just five laps to make his way from the middle of the starting grid into second place. As Pettitt was forced to slow down slightly while contending with lapped traffic midway through the 20-lap feature, Wilkinson continued to draw closer, getting to Pettitt's rear bumper.
Wilkinson then got his chance when, with four laps to go, the race had its only caution.
As Pettitt and Wilkinson came out of turn four on the restart lap, Wilkinson was able to establish position on the inside as the pair continued through turns one and two. Although the two cars made incidental contact two laps later in turn four, Wilkinson got the win with Pettitt, a Norfolk driver, finished second.
In a closely-contested three-car battle, Chad Bruns was able to take the third-place finish ahead of Kyle Wilkinson and late-charging Tejay Mielke.