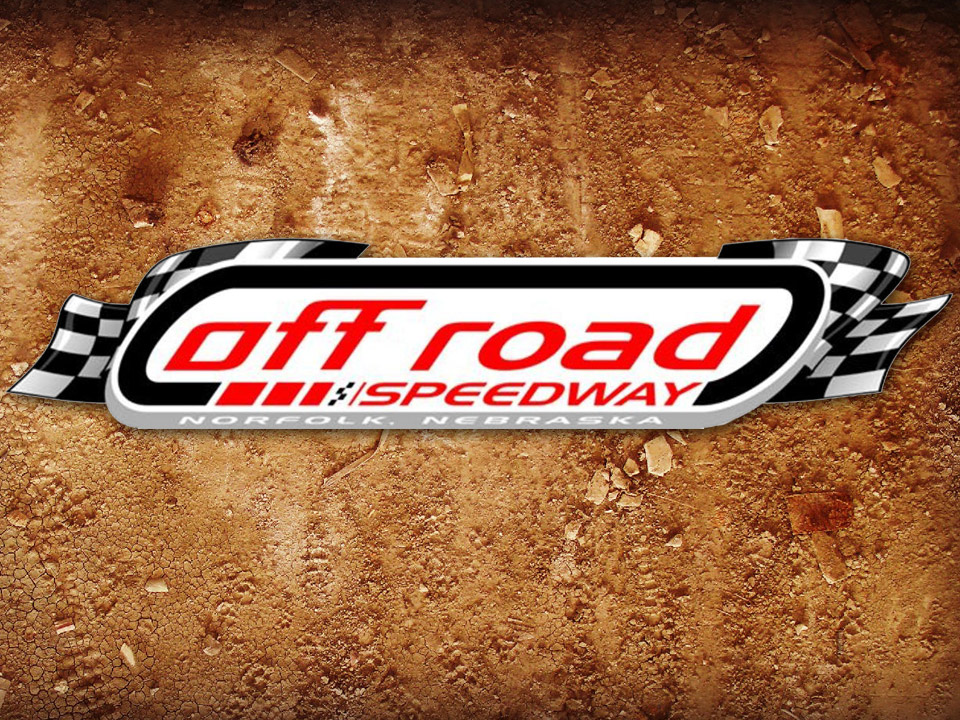 By Randy Pospishil
NORFOLK, Neb. (April 24) – Cameron Wilkinson ended in victory lane after an IMCA Sunoco Stock Car feature that ended green, white, checkered Saturday at Off Road Speedway.
Wilkinson used the high side of the track, along with the benefit of a caution that set up that finish, to go from fourth place with three laps remaining to first.
"We had a little luck with that caution but I found that top side because at the beginning (the car in front of me) was spinning out in front of me," Wilkinson said. "I had bad luck there, so I got to falling back and searching for what (line) was best."
"I finally figured out that in turn one and two I needed to go to the top, and in three and four I just needed to hit it as hard as I could … just keep the tires on and keep it as straight as I could," he said. "When we had that caution I was like, well, we're going to give it all she's got now and we just squeezed it out."
At the finish line Wilkinson edged Justin Addison by less than half a car length for his first win of the season, with Fred DeSive taking third behind Addison.
"We've actually been kind of struggling with the car. It was our same car (from last year) with the same setup, but it just wasn't working," Wilkinson said. "So we've been putting in late hours with the car, and we changed everything. We went down to Columbus this week and ran second to Mike Nichols, the nine-time national champ. I was right on him so I knew we found something."
"I was leading it, me and my brother Kyle were one and two all race long," he added. "We had a caution with five (laps) to go and Nichols got by me. I about got him back with three to go, but couldn't quite make it happen. So, after that, I had a lot of confidence coming in here."
David Johnson got the lead four laps into the 15-lap Karl Kustoms Northern SportMod feature and sped to the win while Cameron Meyer and James Roebuck battled for second place behind him.
Roebuck pulled alongside of Meyer on the outside of turn two with three laps left and the two drove most of the next lap side-by-side before Roebuck pulled ahead during the final lap to finish second, with Meyer taking third.
Three Norfolk drivers finished one-two-three in the IMCA Sunoco Hobby Stock feature where Stephanie Reynolds led the first eight laps before Lance Mielke took the lead following the race's second caution and led Reynolds and Shannon Pospisil during the final seven laps all the way to the checkered flag.