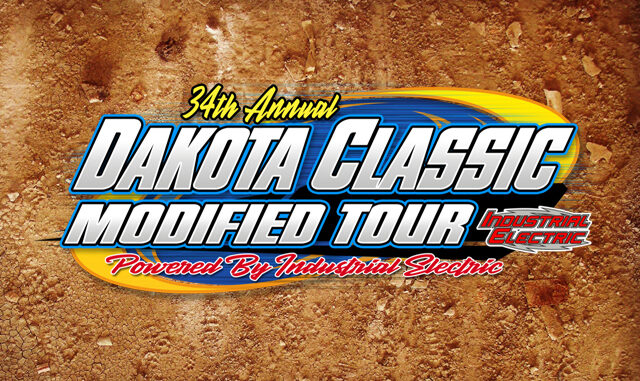 JAMESTOWN, N.D. (Dec. 19, 2022) – History teacher turned tour director John Gartner channeled his inner Douglas MacArthur when he promised a return to Estevan Motor Speedway. 
And like the general who made good on his promise to return to the Philippines, Gartner and the IMCA Dakota Classic Modified Tour will return to the Saskatchewan track in 2023.
"I'm a history major and always talked to kids about MacArthur's promise," he explained. "The tour hasn't been to Canada since 2019, the year before COVID, and I told people we would go back as soon as we could."
"We made that promise and we're going to keep it," he continued. "We will be back in Estevan on July 10."
Friesen Performance IMCA Modifieds run for $2,000 to win, IMCA Sunoco Stock Cars for $1,000 to win each night of the July 8-13 tour.
Opening night is Saturday, July 8 at Jamestown Speedway. The tour is at Nodak Speedway in Minot on July 9 and Estevan the next night.
Williston Basin Speedway hosts the July 11 show. The tour is at Southwest Speedway in Dickinson on July 12 and concludes Thursday, July 13 at Dacotah Speedway in Mandan.
Winners of the six Modified features become eligible to qualify for the Fast Shafts All-Star Invitational and all six Stock Car winners eligible to qualify for the B & B Racing Chassis All-Star Invitational. Tour champions can attempt to qualify for their respective race of champions events during the IMCA Speedway Motors Super Nationals fueled by Casey's next September.
Along with special series points, IMCA Speedway Motors Weekly Racing National, Razor Chassis North Central and EQ Cylinder Heads Northern region, and state points will be awarded each night.
Entry fee each night is $35 for Modifieds and $30 for Stock Cars and pit passes are $35. Races start at 7 p.m. Central Standard Time at Jamestown, Minot, Williston and Mandan, and at 7 p.m. Mountain Time in Dickinson and Estevan.
Both the list of contingency award sponsors and the new tour title sponsor are to be announced.
"Drivers should know now that we are making every effort to get everyone to bring their own (AMB) transponders," Gartner said. "A very limited number will be available to rent during the tour."