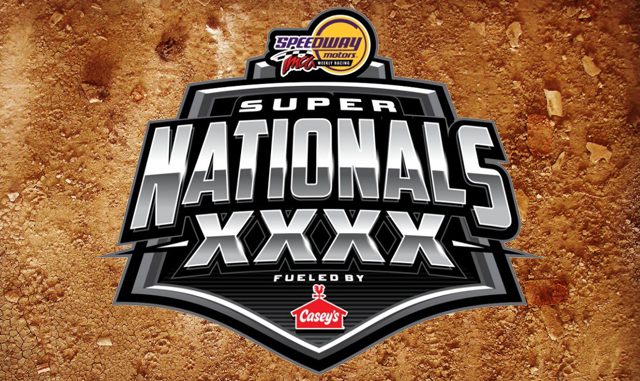 BOONE, Iowa (Aug. 23, 2022) – Champions crowned at the upcoming IMCA Speedway Motors Super Nationals fueled by Casey's each earn another $500 courtesy of NAPA. 
The new Official Parts Supplier of IMCA and Super Nationals, NAPA gives $500 gift cards to main event champions crowned in the STARS Mod Lites on Sept. 4, the Late Models Sept. 5, Sport Compacts Sept. 6 and Modifieds, Stock Cars, SportMods and Hobby Stocks on Sept. 10.
NAPA also gives $200 gift cards to the highest finishing first-time qualifier in each of those races, adding a total of $4,900 to the main event proceeds.
"NAPA is really making a splash this season, from becoming sponsor of the Fan Zone at Super Nationals to these new awards for champions and first-time qualifiers," notes Carson Becker-Gramm, marketing integration and sponsorship director for IMCA. "A Super Nationals championship is the most prestigious in IMCA and this year they're going to be worth even more."
The NAPA awards are complemented by gift card awards to be given by event title sponsor Speedway Motors and presenting sponsor Casey's.
Speedway Motors gives gift cards good for $10 off purchases of $100 or more and Casey's gives $20 gift cards to each heat winner. Approximately $7,500 in gift cards will be presented to drivers after infield tech at Boone Speedway.
Drivers in all seven divisions competing at Boone Speedway must display the NAPA, Speedway Motors and Casey's decals, which will be included in packets they receive the first day they register, on their race car to be eligible to receive any gift card.
"It's cool to see NAPA, Speedway Motors and Casey's go above and beyond in their support of Super Nationals and IMCA drivers to the tune of some $12,400," said Becker-Gramm, adding that Casey's continues to award $10 to Hope For The Warriors for each heat race winner as well.
IMCA matches that amount and a total of $5,000 will be presented to Hope For The Warriors.
Champions and highest finishing qualifiers' gift cards will be mailed from the IMCA home office after Super Nationals.