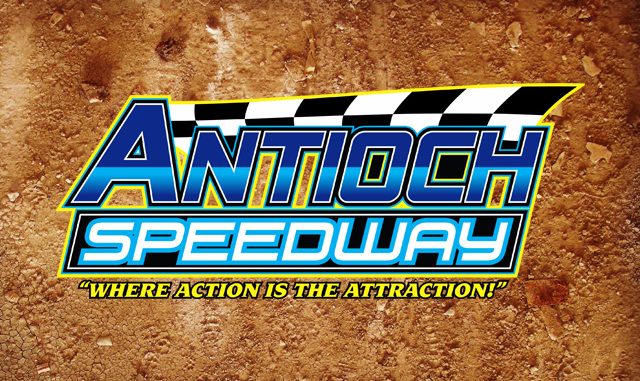 By Don Martin II
ANTIOCH, Calif. (April 9, 2022) – Nick DeCarlo won the 20-lap IMCA Modified main event Saturday night at Antioch Speedway. It was the second win of the season for DeCarlo and he overtook rookie Trevor Clymens to get the job done.
Clymens raced into the early lead ahead of Sean Wilson and Kenneth Robles. DeCarlo started deeper in the field, and Clymens had a straightaway advantage wiped out by a lap seven yellow flag. Clymens continued to lead Robles on the restart with DeCarlo already up to third.
DeCarlo went around Robles on the front stretch to take second on the ninth lap. DeCarlo was working the outside groove very well and made an outside pass on the backstretch on the 12th lap to take the lead from Clymens.
A late yellow flag bunched the field on lap 17, but it didn't stop DeCarlo. As DeCarlo charged on ahead of everybody else, Aaron Crowell made an outside pass in turn four to take second from Clymens. DeCarlo got the win ahead of Crowell and Bobby Motts Jr. beat Clymens back to the checkered flag in a drag race for third. Robles settled for fifth.
Troy Foulger won the 20-lap IMCA Sunoco Stock Car feature. He started in the back as Anthony Giuliani took the early lead ahead of Travis Dutra. Foulger got up to third very quickly and made an inside pass in lap four to take second.
Foulger worked on reeling in Giuliani. The duo ran a couple of side-by-side laps before Foulger went low in on lap 12 to take the lead. Giuliani had a mechanical issue on lap 16 for a yellow flag. Foulger led Dutra and Jason Robles on the restart, and they would finish in that order as Jason Jennings and Joe Gallaher completed the top five.