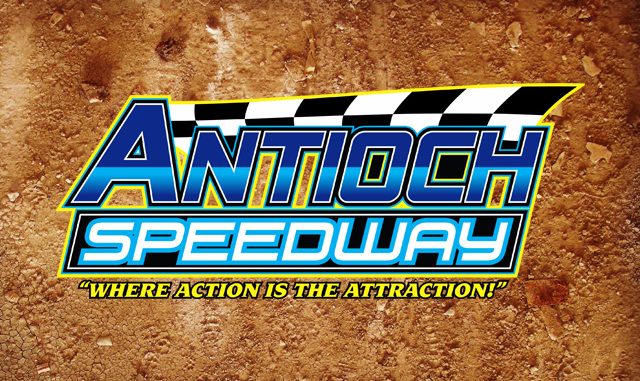 By Candice Martin
ANTIOCH, Calif. (Sept. 28, 2022) – This weekend marks the biggest race of the year for the IMCA sanctioned divisions at Antioch Speedway.
It's the third running of the Bill Bowers Memorial West Coast Nationals. The popular Friesen Performance IMCA Modifieds, Friesen Performance IMCA Northern SportMods and IMCA Sunoco Stock Cars will be competing on the 3/8 mile clay oval.
The race pays tribute to long-time engine man Bill Bowers. He and JD Willis teamed up for many wins through the years and both are members of the Antioch Speedway Hall of Fame. Bill continued to be involved with son Billy's team, which has won several more championships, including five with driver Troy Foulger. When Bill passed away, long-time employer and new promoter Chad Chadwick decided to rename the West Coast Nationals in his honor.
The event is as much a gathering of racing friends as it is a competition itself. To highlight that, Thursday night will be the pit party, complete with a pizza feed, cornhole tournament and karaoke. The drivers will be practicing until dark, which is when the party kicks off. Admittance into the pits that night is $25.
The three divisions run full programs on Friday and Saturday night. On Friday night, the Modifieds compete for $1,000 to win and $100 minimum to start, while the SportMods and Stock Cars each get $500 to win. Bigger money is on the line Saturday with the Modifieds receiving $3,000 to win, $1,500 for second and $200 minimum to start. The SportMods get $1,500 to win and $100 minimum to start, while the Stock Cars get $1,200 to win and $100 to start.
Both Modified events are Fast Shafts All-Star Invitational qualifiers. Saturday's Stock Car winner becomes eligible to qualify for the B & B Racing Chassis All-Star Invitational.
When Chadwick and PROmotions introduced this race to the lineup in 2019, he evoked the West Coast Nationals name. Long-time speedway observers will note that this race had a five-year history starting in 1993. Hall of Famer Scott Busby organized the first race that year, which saw a record 83 Modifieds come to compete. That record still holds true to this day. Mark Welch picked up the win that night, and Chad Chadwick came out of retirement by purchasing Welch's car the following week in San Jose.
While Chadwick is still working until the last minute to try to add to the purse, the Modified division is anticipating some of the best drivers for this show. Highly decorated champion Bobby Hogge IV still hasn't forgotten losing a thrilling battle with Kellen Chadwick in 2019. Jacob Hobscheidt came in from Nebraska to win the following year, and then past Chico champion Ryan McDaniel got the glory last year. The list of drivers with championship credentials who are anticipated for this race includes Troy Foulger, Nick DeCarlo, Jim Pettit II, Buddy Kniss, Bobby Motts Jr. and Brian Cass.
In most cases, you don't have a big show for the IMCA Modifieds without the IMCA Northern SportMods on the same program. That will be the case again this weekend. The reigning event champion Fred Ryland leads the charge into the speedway this week. Ryland picked up the win at Watsonville last Saturday night and has amassed 70 total wins in his Antioch Speedway career.
Rising young star Andrew Pearce finished second in track points and ended the point season with back-to-back victories. He'll have his eyes on the prize along with 2019 race winner Kenny Shrader, Tommy Fraser, Andrew Peckham, Kc Keller and Jonathan Hagio. As with the other two divisions, drivers are still declaring their intent to run this race.
The IMCA Stock Car division continues to grow by leaps and bounds at Antioch as well as other racing venues. Bakersfield star Nick Johnson won this race last season, while Troy Foulger won the debut for the class a year earlier. Foulger has multiple wins at Antioch this year and could be the driver to beat. New track champion Travis Dutra won the season finale. Rival Jason Robles is anticipated as well as Merced champion Steven Johnson, multi-time Antioch winner Garrett Corn, Ryland, Rob Gallaher and Kellen Chadwick.
This week is an opportunity for fans to see some of the best IMCA sanctioned racing they will see all season long with big prize money on the line. The gates open on Friday and Saturday at 4 p.m. with the first races firing off at 6 p.m. Further information, go to www.antiochspeedway.com.