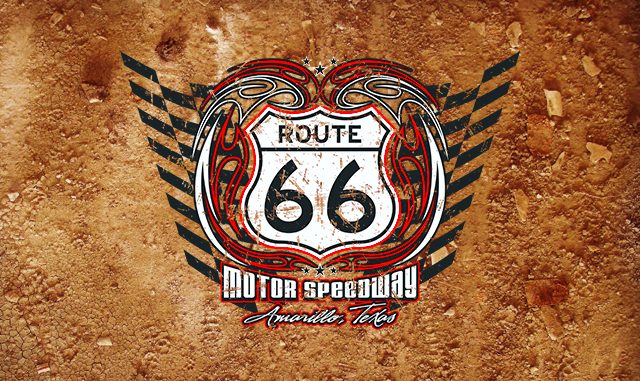 AMARILLO, Texas – Christmas comes early for IMCA Modified drivers in the GRT Race Cars South Central Region, with the announcement that the division will join Saturday race programs at Amarillo's Route 66 Motor Speedway beginning in 2022.
The 3/8-mile clay oval is promoted by brothers Zach and Jeremy Gossett. Opening night for the upcoming IMCA Speedway Motors Weekly Racing point season is April 23.
"The IMCA Modifieds are a division we can build on," Zach explained. "Cost is very important. We ran USRA for a while and slowly but surely the Modified numbers started dwindling. The cars had priced themselves out."
"We looked around a saw a lot of other tracks that were running IMCA, like Southern Oklahoma Speedway (in Ardmore) and getting good car counts," he continued, noting the IMCA Modifieds will be an economical attraction to drivers in other classes. "We have around 30 cars in our local sportmod class and a lot of those drivers will be competitive in an IMCA Modified."
Both Zach and Jeremy Gossett raced street stocks, modifieds and sprint cars before hanging up their helmets to focus on promoting. Their father Dee, a long-time Modified driver with a pair of mid-1990s IMCA track titles to his credit, will be back in sanctioned action next season.
"The Modifieds are a race car we grew up with. Every track is different and the setup you won with one week may not even get you in the feature the next week with the Modified," said Zach. "You don't just put air in the tires, you've got to stay sharp when you race them. They're a lot of fun to drive."
Final points night for the IMCA Modifieds at Amarillo is Aug. 27.
"We have really focused on getting our name out since we took over the track in 2020. We've been full of energy and ideas," Zach said. "There are a lot of entertainment options in Amarillo so we've brought in new events like concerts and tractor pulls to complement the Saturday racing, and we've picked up a lot of new race fans."
"We're headed in the right direction, for sure."
"Route 66 Motor Speedway is a well-established track, one of the marquee facilities in the state," observed IMCA Vice President of Operations Jim Stannard. "Zach and Jeremy are doing a great job building the weekly race program and switching to IMCA is the latest example of what they are doing to benefit their weekly racers."