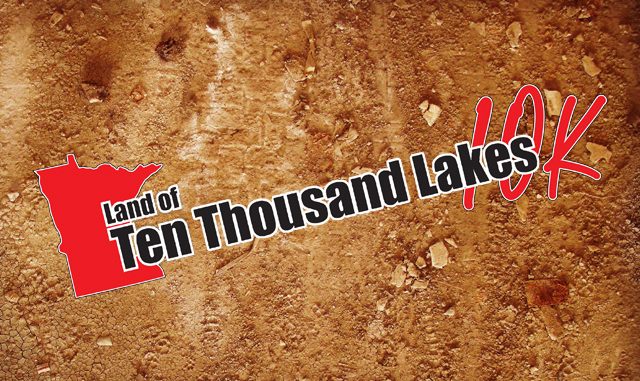 BRAINERD, Minn. – Nearly 200 drivers from close to home and from across the country are already planning to be part of the richest week in history for IMCA Modified and IMCA Sunoco Stock Car drivers in Minnesota. 
The Land of Ten Thousand Lakes 10K starts with $5,000 to win features Thursday, June 24 at Princeton Speedway's fourth annual Bill Siercks Memorial and Friday, June 25 at North Central Speedway in Brainerd.
Winners of features Saturday, June 26 at North Central and Sunday, June 27 at Granite City Motor Park in Sauk Rapids earn $10,000.
Races all four nights are qualifying events for the Fast Shafts All-Star Invitational ballot for Modifieds while Stock Car winners will be guaranteed starting spots in the inaugural B & B Chassis All-Star Invitational at the upcoming IMCA Speedway Motors Super Nationals fueled by Casey's.
Karl Kustoms Northern SportMods chase $2,500 top checks on Thursday and Friday, with $5,000 on the line Saturday and Sunday. The opening night show at Princeton also sports a $750 to win IMCA Sunoco Hobby Stock feature.
All four nights will be broadcast by IMCA.TV.
IMCA Speedway Motors Weekly Racing National, Side Biter Chassis North Central, EQ Cylinder Heads Northern and Big Daddy Race Cars Northern region points, and KMJ Performance State points will be awarded.
Transponders are required at all tracks and will be available to rent for $20.
Adult grandstand admission $15 and kids 7-17 are $10 at Princeton. Pit passes are $30 for both drivers and for non-competing adults. Kids 5-17 are $15 and races start at 7 p.m.
At North Central, adult grandstand admission is $15 and kids 7-17 are $10. Backstretch is $25 for trackside parking, $20 for adults and $15 for kids 7-17. Pit passes are $30 for non-competing adults and drivers and kids 5-17 are $15. Races start at 6:45 p.m.
And at Granite City, grandstand prices are $20 for 13 and over and $10 for 12 and under. Pit passes are $40 and races start at 2 p.m.
More information is available on Facebook.
IMCA Modified drivers pre-entered or expected to compete include:
Josh Anderson
Steve Arpin
Brandon Beckendorf
Cooper Berlin
Tom Berry
Tanner Black
Wyatt Block
Rob Charapata
Troy Cordes
Jacob Dahle
Zane DeVilbiss
Shane DeVolder
Trey Duensing
Brent Dutenhoffer
Tyler English
Jeff Feaster
Shawn Fletcher
Zack Fletcher
Kelsie Foley
Tripp Gaylord
Matt Gilbertson
Jordan Grabouski
Jesse Glenz
Clint Hatlestad
Mat Hollerich
Aaron Johnson
Adam Johnson
Billy Kendall
Dustin Kroening
Benji LaCrosse
Lucas Lamberies
Trent Loverude
Jake McBirnie
Dalton Magers
Lance Mari
Dan Menk
Clay Money
Brian Mullen
Mike Mullen
Jeff Nelson
Justin Oestreich
Chuck Olson
Jake O'Neill
Dano Ostrander
Jeff Patchen
Tim Patchen
Toby Patchen
Cody Peterson
Russell Peterson
Terry Phillips
Mark Prueser
Ryan Putnam
Russ Reinwald
Dan Roedl
Jesse Rogotzke
Joel Rust
Brandon Schmitt
Todd Stinehart
Brad Theys
Erick Thiesse
Colin Thirlby
A.J. Viehauser
Tim Ward
Kent Willms
IMCA Sunoco Stock Car drivers are:
Blake Adams
Pete Alexander
Andrew Altenburg
Jason Anderson
Eric Arneson
Brandon Beckendorf
David Brandies
Derek Brown
Jake Bruns
Nick Buckarma
Troy Burkhart
Jeremy Christians
Dean Cornelius
Bill Crimmins
Rod Dart
Zane DeVilbiss
Alex Dostal
Trey Duensing
Daniel Eckblad
Kyle Falck
Tim Gonska
Jordan Grabouski
Trent Grager
Ryan Grochow
Jason Helmbrecht
Dustin Hoffert
Chanse Hollatz
Troy Jerovetz
Josh Larsen
Dustin Larson
Kevin LaTour
Luke Lemmens
Andrea McCain
Dan McCain
Dan Mackenthun
David Moriarty
Damon Murty
Dallon Murty
Aaron Olson
Jesse Olson
Jake O'Neill
Chad Palmer
Tim Pessek
Kris Peterson
Dustin Reeh
Todd Reitzler
Kenneth Richards
Shawn Ritter
Nathan Roiger
Ben Rothstein
Patrick Schauer
Matt Schauer
Chad Schroeder
Devin Snellenberger
Matt Speckman
Erick Thiesse
Ken Tietz
Chris Toot
Darin Toot
Brent Uecker
Kyle Vanover
Dustin Vis
Robert Waechter
Robert Waechter Jr.
Taylor Willms
Chuck Winter
Elijah Zevenbergen
Jordan Zillmer
And Karl Kustoms Northern SportMod drivers are:
Nate Albrant
Tom Anderson
Thomas Behle
Travis Berger
Tim Bergerson
Jared Boumeester
Mike Brenny
Chris Budzban
Vince Corbin
Cole Czarneski
Craig Dorner
Cole Fenske
Torey Fischer
Aaron Fullerton
Erik Gruhlke
Jake Hagemann
Adam Hansen
Brandon Hines
Jeff Innes
Kevin Johnson
Michael Johnson
Mike Johnson
Justin Jones
Jacob Jordan
Mike Kennedy
Jake Kierstad
Nick Kipka
Kevin Kirk
Luke Krogh
Hunter Longnecker
Alexander McFarlane
Bud Martini
Dan Melton
Miles Morris
Chris Neisen
Dru Nelson
Max Nelson
Geoff Olson
Shane Paris
Andrew Purdham
Ben Reierson
Cam Reimers
J.J. Reimers
Luke Ryan
Chad Ryerson
Anthony Sabinash
Jake Sachau
Jayden Schmidt
Zach Schreder
Travis Schurmann
Chris Siercks
Dave Siercks
Jeff Steenbergen
Mike Swanson
Chris Vanmil
Jason Vejtruba
Tim Warner
Brian Wieland
Brendon Yamry
John Young