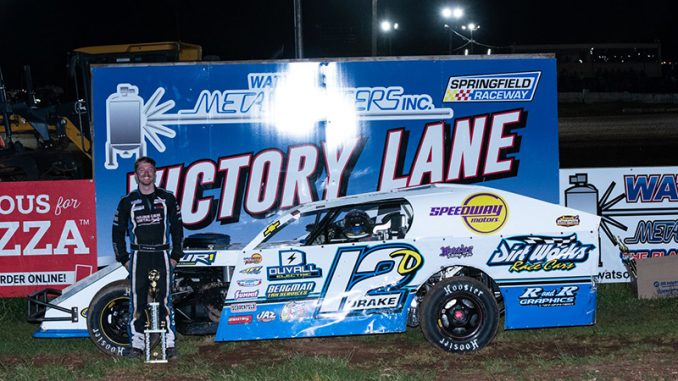 SPRINGFIELD, Mo. (May 8) – Second generation driver Trevor Drake came from his fifth starting spot and made it look easy Saturday night at The Quick-Quarter of Springfield Raceway in grabbing his first IMCA Modified feature win.
Drake took to the high side and went for a Saturday night cruise, besting current track point leader James Thompson to become the third different feature winner in The Bad Boy Mower IMCA Modified division out of five races held so far this season.
Other feature winners so far has been Thompson with two wins and Steven Bowers Jr. with two wins at Jerry Hoffman's speed plant, which produces three-wide racing almost every Saturday night.
Following Drake to the stripe were Thompson, Bobby Pearish, Jackie Dalton and Shawn Duncan. Last week's runner up Jimmy Greenway slipped late in the race to finish sixth.