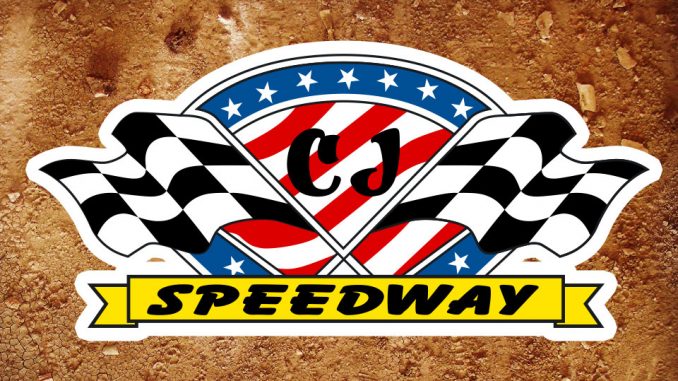 By Jerry Mackey 
COLUMBUS JUNCTION, Iowa (July 24) – Races on Friday at the CJ Speedway were the 2020 Louisa County Fair Races and took place on a beautiful night on another perfectly prepared track.
The IMCA Sunoco Stock Cars never disappoint and the main event saw Jason See win for the second consecutive week, this time in very dramatic fashion.
Howard Gordon Jr. led for several laps early before the lead pack swelled to five drivers. At the midway point at least four drivers had a legitimate shot at scoring the win. See advanced from his fifth position start and was holding the lead while Adam Bell was closing.
See and Bell took the white flag in a dead heat for the lead. The two raced down the back chute with See out front but Bell was going to make one last charge. Coming out of turn four, Bell was on the outside of See, the two raced under the checkers with See scoring the win by approxi­mately one foot.
Cody Staley scored his third consecutive feature win in the Mach-1 Sport Compacts, ahead of William Michel and Darin Smith.