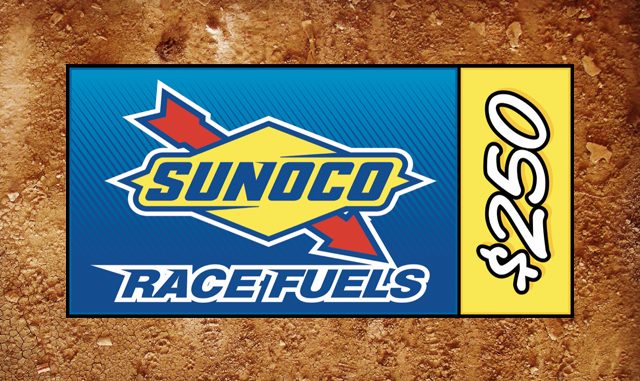 VINTON, Iowa – The paydays get even better this week for a trio of IMCA Sunoco Late Model feature winners. 
It begins Wednesday evening at 300 Raceway in Farley as the IMCA Late Model winner pockets an extra $250 courtesy of Sunoco Race Fuels.
Thursday night the bonus moves to Davenport Speedway, and the night begins with last Friday's make-up feature. Then the pot gets richer as the next $250 Sunoco Race Fuels bonus of the season will be paid to the scheduled June 25 IMCA Late Model winner.
The final bonus of the week will be presented Friday night at Marshalltown Speedway. Double Late Model features are also on the card at Marshalltown, with the $250 Sunoco bonus presented to the night's second feature winner – the evening's originally scheduled feature.
Sunoco bonuses are being presented at IMCA Late Model sanctioned weekly tracks this year. Drivers are eligible for only one bonus during the 2020 racing season. Previous winners were Jeff Aikey at Independence Motor Speedway, Matt Ryan at 34 Raceway, and Joel Callahan at Dubuque Fairgrounds Speedway.
IMCA will announce mid-week before the dates bonuses are to be awarded at each track.