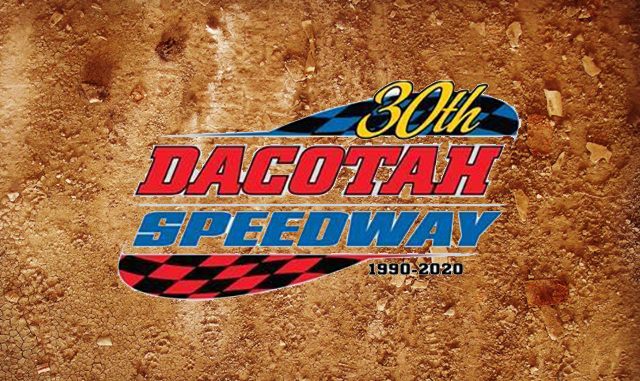 By Becca Rattei
MANDAN, N.D. (June 12) – IMCA winners Friday night at Dacotah Speedway were Quentin Kinzley and Braydee Hanson.
Pole sitter Hank Berry quickly pulled away early in the IMCA Modified feature. Berry's large lead was erased by a lap seven caution, however, and Kinzley passed Mark Dahl for second and chal­lenged Berry for the lead following the restart.
They briefly raced side by side until Kinzley took charge on lap eight. Kinzley started to pull away as Marlyn Seidler started to close in on Berry. Kinzley made it look easy as he cruised to victory lane to win his second career feature victory. Berry held off Seidler to finish second while Jeremy Keller finished fourth. Spencer Wilson rounded out the top five.
Ken Sandberg grabbed the lead from pole sitter Stan Thompson in the Mach-1 Sport Compact feature. As Sandberg started to distance himself from the field, Thompson and Hanson battled for se­cond.
A caution regrouped the field with four laps to go. On the restart, Hanson was all over Sandberg's bumper. They raced hard for the win when Sandberg overdrove turn four, allowing Hanson to slip by for the lead with three laps to go. Sandberg fell into the clutches of third place Paul Schuh
As the checkered flag waved, Schuh edged Sandberg at the finish line. Peder Dekray finished fourth ahead of Brayden Urlacher as Hanson went on to win back-to-back features.