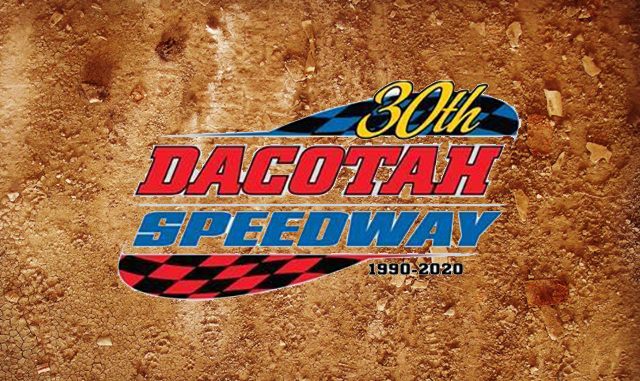 MANDAN, N.D. (June 5) – Shawn Strand was the IMCA Modified winner and Braydee Hanson led the way to the Mach-1 Sport Compact checkers on the 30th annual opening night Friday at Dacotah Speedway.
After a complete restart, Travis Olheiser and Strand raced side-by-side for the lead in the Modified feature as Jeremy Keller lurked in third. An early race caution reset the field and on the restart Strand found speed along the high side.
He passed Olheiser for the lead and quickly pulled away. As the laps wound down, Jason Wolla passed Keller for third place and started to chase down Olheiser. However, Wolla ran out of time as Strand cruised to victory.
After winning the last two Sport Compact season openers, Andy Reed started on the pole. A couple of complete restarts regrouped the field before he pulled away. Brayden Urlacher and Hanson battled hard for second place before Hanson cleared Urlacher and chased down Reed for the lead.
They race side-by-side briefly before Hanson took the lead with five laps to go. Hanson pulled away to win ahead of Reed.