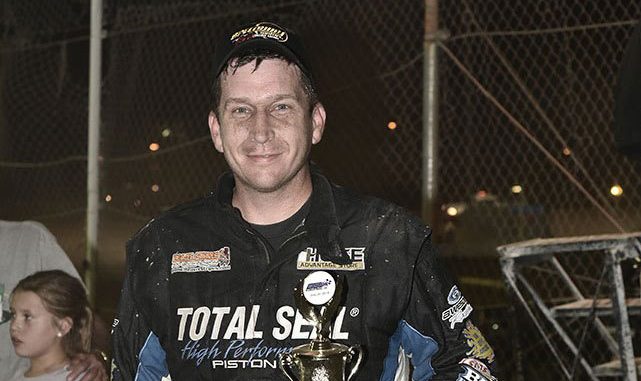 By Tony Steele
PEORIA, Ariz. (July 22) – Jason Noll captured his second Arizona Differential IMCA Modified win of the season Saturday at Canyon Speedway Park.
Rookie T.J. Wyman rolled off on the front row of the feature next to Guy Norton, with Norton lead­ing the way through the first two laps. Wyman took over on lap three while Norton's evening ended early with mechanical issues.
Meanwhile, Noll clicked his way through traffic, taking over the lead from Wyman as lap four was completed. John Parmeley worked his way through the field at the same time, moving into the runner-up spot from the 15th starting position.
Noll held off Parmeley with Kenny Gill, Ryan Roath and Popeye Madrid rounding out the top five.
George Fronsman picked up his sixth win in the Allscapes IMCA Stock Cars. Joe Vlasity now holds the most wins of the year in the Desert Restorations IMCA Hobby Stocks with his third win in 2019. Robert Cody closed out the evening with his Mach-1 Sport Compact division leading fourth feature win.