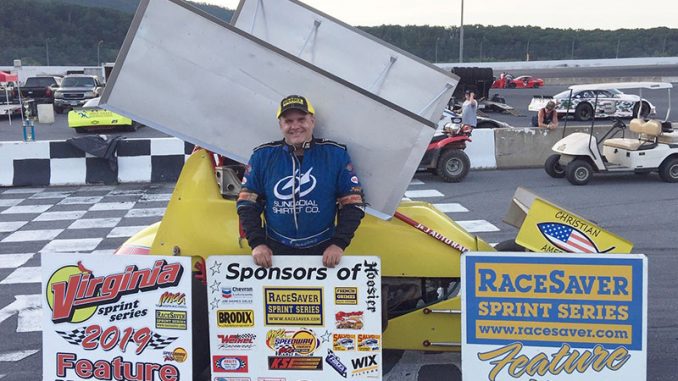 By Jim Haines
SHENANDOAH, Va. (June 29) – Mike Leraas led the last five times around the Shenandoah Speed­way oval Saturday, becoming the eighth different winner in nine Virginia Sprint Series events this season.
Chris Ware and Bill Rice paced the IMCA RaceSaver Sprint Car field to green with Rice out first, leaving Ware to deal with Jerald Harris, Glenn Worrell and Leraas.
Rice was a lane up and staying smooth as Harris tried every way to get by. After a caution tight­ened the field, Rice took off again with Ware, Leraas and Worrell in pursuit.
Rice was leading still but Leraas and Worrell were on the way. With five to go, Leraas swept low and into the lead. Worrell made it by for second but ran out of time to catch Leraas
Next it's back for the annual trip to Langley Speedway in Hampton on Saturday July 6.
Feature results – 1. Mike Leraas; 2. Glenn Worrell; 3. Bill Rice; 4. Jerald Harris; 5. Chris Ware; 6. Matt Mullins; 7. Charlie Ware; 8. French Grimes.