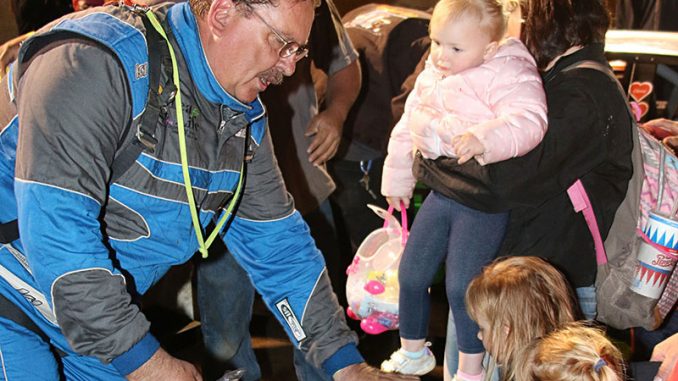 PERRIS, Calif. – All kids wearing little league or scout uniforms will be admitted free to this Saturday's event at Perris Auto Speedway.
As soon as the last preliminary race is over, drivers will bring their cars onto the front straightaway and all kids, whether they are wearing a uniform or not, will be allowed onto the track to collect candy, get autographs and take photos.
At the end of intermission, all the kids will go back into the stands to watch the main events.
"The kids always have a great time at the races," promoter Don Kazarian said. "Especially on nights like this when they get to go on the track at intermission, meet all of the drivers and collect some candy as well. We hope to see a lot of them get in for free by wearing their Boy Scout, Girl Scout, Cub Scout, Brownie or Little League uniform. Bring the troop, team, or whole neighborhood. The more the merrier and the more the fun."
IMCA Modifieds make their third appearance of the season at Perris. The division featured strong, competitive fields of 26 and 23 cars its first two nights.
The first two Modified main events of the year were won by Justin Dunn and Robbie Sawyer.
Spectator gates will open at 5 p.m. and the first race will begin at 7 p.m.