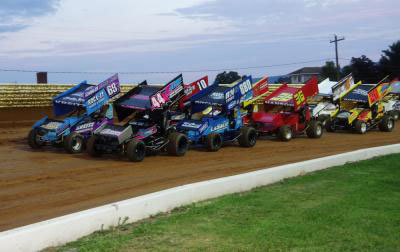 PORT ROYAL, Pa. – The first two-race weekend of the season for the IMCA RaceSaver Pennsylva­nia Sprint Series should bring out the largest sprint car fields seen so far in 2019 in Cen­tral Pennsylvania.
A 40-car field or even better is expected Saturday, April 6 when PASS is at Port Royal Speedway for that venue's first night race of the season. Gates open at 4 p.m. and racing is set to start at 6 p.m. at the historic Juniata County Fairgrounds track.
Zach Newlin, last year's point champion, is among those planning to be on hand, as are several other former Port Royal winners and a good selection of 2019's large rookie field.
On Sunday, BAPS Motor Speedway in York County, now 65 years since its opening, will feature an all-open wheel racing night. More than 30 pre-entries have been received for this show, which will begin at 5 p.m.
Again, the field will include multiple former BAPS winners and members of this year's rookie class.
BAPS and Port Royal are the two speedways appearing most often on PASS/IMCA's 42-race 2019 schedule, with nine races scheduled at each track. Ten raceways appear are scheduled to race at least once.
The following weekend, April 12 and 13, PASS will make the first of its two scheduled appear­ances at the venerable Williams Grove Speedway, which celebrates its 80th anniversary in 2019 on Friday night.
The series then makes its second of eight visits to Path Valley Speedway on Saturday. Ken Duke Jr. inaugurated the 2019 season with a win at Path Valley on March 23.