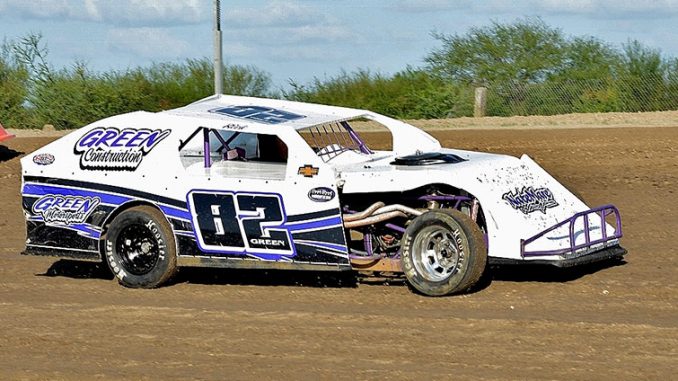 By J.M. Hallas
PLEASANTON, Texas (July 28) –
Rick Green took home the top money in Saturday's IMCA Modi­fied feature at I-37 Speedway, but it wasn't easy after midway.
Green had jumped out to an early lead from the eighth starting spot and put some distance on Jeremy Davenport, Cody Tidwell, Jake Rollins and Greg Dinsmore.
Dinsmore advanced to second but was half a straightaway back until caution flew on lap 13. The restart saw Dinsmore and Tidwell on Green's bumper, but as the two fought for second Green inched ahead.
Dinsmore's run to the front ended with brake problems, leaving Tidwell to take up the charge on a re­start. Green got a couple car lengths on Tidwell and Carroll with Flanagan and Cody Leonard side-by-side for fourth.
Tidwell gave Green a look on the final lap, but Green held him off for his first I-37 victory in sev­eral years.