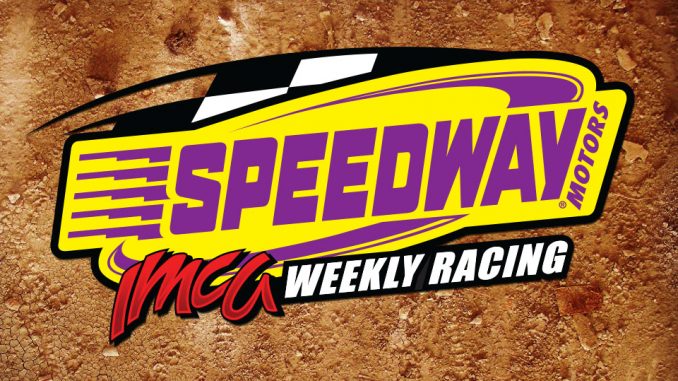 By Paul Szmal
DUNDEE, N.Y. (July 27-28) – Rich Michael Jr. and Brad Smith were IMCA Modified winners at Outlaw Speedway's Scorpion Security Products Summer Nationals.
Michael made the move past Keith Jack Lamphere on lap eight to take the lead in the Friday Mar­ion Decker Agency Modified show. Lamphere was left to duel with Rodney Morgan, who picked up a ride in Ray McClure's car after engine troubles had sidelined him after the heat races.
Michael was easily able to pull away for his second win in a row as Morgan took the borrowed ride to a second place finish.  Keith Jack Lamphere held off Brandon Smith at the line for third with Keith Lamphere just behind them.
Will Ward led until lap 10 on Saturday, when Brad Smith made his way by for the top spot. Smith led the rest of the way to take the win over Ward, Michael, Morgan and Keith Jack Lamphere.